Improving on their 2012 study in Science, GNS Science researchers have refined their understanding of past earthquakes on the South-Westland section of the Alpine Fault.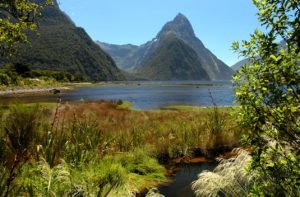 The additional data, published last week in Earth and Planetary Science Letters, brings the estimated average interval between quakes from 329 ± 26 years, down to 291 ± 23 years. Though the study authors say the new information does not change the fundamental story: that there is roughly a 30 per cent chance of a magnitude 8 earthquake on the southern part of the fault in the next 50 years.
A new study site at John O'Groats River, near the mouth of Fiordland's Milford Sound, unearthed geological evidence from the last 2,000 years, including the three most recent earthquakes that are missing from a nearby site, Hokuri Creek.
Between the two sites, scientists now have 8000 years of Alpine Fault history mapped, covering 27 earthquakes – a rare long sequence in global earthquake records. It last ruptured in 1717 – 300 years ago this year – which GNS Science's Dr Ursula Cochran said was a good opportunity to "focus on improving individual, business and community preparedness".
Read more about the research on scimex.org.
The research has been covered in NZ media, including:
Stuff.co.nz: New study says Alpine Fault quake interval shorter than thought: GNS Science
NZ Herald: Alpine Fault quake ruptures closer together than previously thought – GNS study