Australia's Therapeutic Goods Administration (TGA) has announced it will keep its current ban on the sale of nicotine-containing e-cigarettes.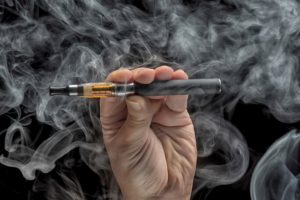 The reasons for the decision [see pages 71-84] include the risk that any change could re-normalise smoking and concern about a lack of evidence regarding the safety of long-term nicotine exposure through e-cigarettes.
The Australian Science Media Centre gathered expert reaction on the decision. Feel free to use these comments in your reporting.

Simon Chapman is an Emeritus Professor at the Sydney School of Public Health, University of Sydney

"Australians have relied on the TGA scientific umpires to make decisions on the safety and effectiveness of drugs for decades. We have among the best drug regulation systems in the world and I've full confidence in the process.
"In light of recent evidence, the WHO's International Agency for Research in Cancer has named nicotine as high priority for carcinogenic assessment. The recent US Surgeon General's report on e-cigarettes listed serious concerns about nicotine and adolescent brain development. Against that background, the TGA's decision is commendable.
"Australia has one of the lowest rates of smoking among adults and youth of any nation. It has been falling almost continually since the 1960s, and especially since the 1980s. This has been achieved without e-cigarettes.
"The tobacco industry will unanimously condemn this decision. This is all anyone needs to know about why it should be welcomed."
Conjoint Associate Professor Colin Mendelsohn is a Tobacco Treatment Specialist in the School of Public Health and Community Medicine at The University of New South Wales

"The TGA decision is a devastating blow to Australia's 2.8 million smokers who have been denied access to a much safer alternative to smoking. The TGA has ignored the huge public health benefits of e-cigarettes in reducing smoking-related death and disease and has instead focused on potential but unproven risks.
"E-cigarettes, which are being used almost exclusively by smokers and ex-smokers to reduce the harm of smoking, and they have helped millions of smokers to quit. After ten years of overseas experience, there is no evidence that they act as a gateway to smoking in young people, in fact they appear to be replacing smoking in young people rather than encouraging it.
"International reviews have also found no evidence that e-cigarettes are undermining tobacco control. In fact, smoking rates are declining faster than ever in some countries as e-cigarette use increases.
"The TGA view of the risks of nicotine is also exaggerated. Fifty years of experience with snus, a high nicotine tobacco concentrate used in Sweden and Norway, and over 30 years of nicotine replacement therapy have not identified any serious concerns. According to Public Health England, the risk of poisoning from liquid nicotine appears to be comparable to 'potentially poisonous household substances'.
"The TGA decision appears to be driven more by ideology than science and will cost the lives of thousands of Australian smokers."
Disclosure. I have no financial or other relationship with any e-cigarette or tobacco company.
Dr Michael Keane is an anaesthetist and an adjunct associate professor at Swinburne's Centre for Human Psychopharmacology

"In regards to the TGA decision, ideology has egregiously trumped science, reason and harm reduction. The decision of the TGA in effect reverse normalises conventional cigarettes and this will potentially kill many Australians.
"The claim that e-cigarettes (which are much much less harmful) should be banned because they will normalise the much, much more harmful conventional cigarettes is as absurd as claiming that the use of condoms to practice safer sex should be banned because they 'normalise' unsafe sex. I'm glad the TGA was not responsible for the anti-AIDS campaign of the 1990's. In this regard, the TGA will surely want to ban masturbation because it will normalize unsafe sex!
"The 'evidence' that supposedly shows that e-cigarette use in the USA increases cigarette use in American teens is tenuous and should not be considered in the wider argument against e-cigarettes.
"If people die because of the missed opportunity to allow this much safer product on the market, those responsible for this decision should be seen in the same light as the cigarette company CEOs of the 1980's."