Patients seeking medicinal cannabis for pain relief will no longer need the approval of a minister, but instead will go to the Ministry of Health.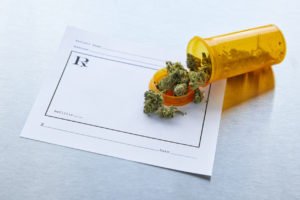 The announcement was made this morning by Associate Health Minister Peter Dunne following a heavy hint yesterday by Health Minister Dr Jonathan Coleman that a relaxation of the protocol was imminent.
The delegation changes hands from today. Dunne said doctors will apply to the ministry for approval if a patient requests access to cannabis-based medical products.
Dunne said when applications first began, it was his view that the final decision lay at a ministerial level because of the contentious nature of the issue, "that is to say the buck stopped with me". Guidelines now gave specialists a clear pathway for acquiring the appropriate products, which meant the risks associated with the early process had abated and he was confident the ministry could take over.
Two pharmaceutical-grade products are available in New Zealand – Sativex and Tilary – but neither are funded by Pharmac and at $600-1200 a month the cost may remain prohibitive, NZ Drug Foundation executive director Ross Bell told Newshub.
Speculation about the announcement and the announcement itself has been widely covered by NZ media:
NZ Herald: Government confirms medical cannabis policy change
Stuff.co.nz: Victory for medicinal cannabis campaigners as laws are loosened
Newshub: Barriers remain as Govt loosens medicinal cannabis access
TVNZ: Access to medicinal marijuana must go through Ministry of Health
Radio NZ: Govt loosens restrictions on medicinal cannabis
Stuff.co.nz: Medicinal cannabis laws set to loosen? Health Minister hints at changes
Radio NZ: Govt to ease medical cannabis laws?
Otago Daily Times: Govt's medicinal cannabis move?