We love evidence, here at the SMC. So when the chance came up to put our own work under the microscope, we jumped at the opportunity.
Earlier this year, we set out to evaluate the impact of the work we are doing with scientists, journalists and editors, with a particular focus on our Science Media SAVVY training workshops.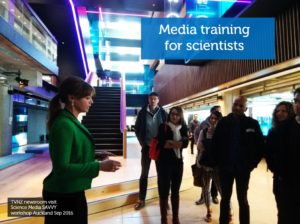 Our Science Media SAVVY workshops, which have been running since 2012*, train scientists in many practical communication skills, and also bring scientists and journalists together for face-to-face encounters. The programme aims to encourage and improve real-world interactions for scientists and media alike.
The evaluation project was part of a wider research collaboration with the Science in Society group at Victoria University of Wellington.
We presented the results at the Science Communicators' Association of NZ (SCANZ) conference in Dunedin this month.
Here's a summary of what we found: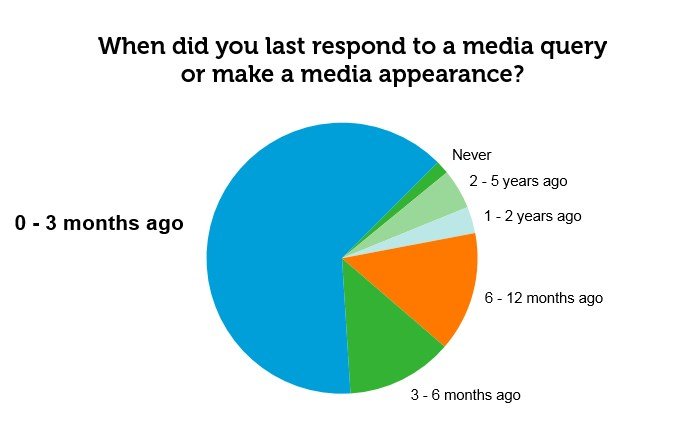 SMC training improves scientists' confidence and willingness to engage with media
Scientists we surveyed felt they were more effective and confident communicators, even after just 15 min of training (SAVVY Express)
Participants in longer workshops improved attitude towards media, able to see things from media's perspective
Lasting effects – most surveyed 1 – 2 years post workshop
Currently likely to respond to media queries, on a broad range of issues in area of expertise as well as own research
Ongoing contact with media since workshop; most experiences positive (74%)
Media coverage resulted directly from contact with journalists on workshop (33%)
Positive career impacts identified by many, including new research collaborations
Journalists use and value SMC resources; most do so irregularly
Journalists identify most popular SMC resources as:

SMC alerts – rounding up expert comment on breaking news
Responding to individual media queries
Highlighting upcoming research of interest to media through SMC picks email and Science Media Exchange (Scimex)

Most respondents value our resources highly but use them only sporadically (≤1/mo)
Positive attitudes to science from media and demand for science content

Largely positive attitudes to science and demand for more science-related content within newsrooms, especially if adapted to media's needs
Environment, health and technology/innovation are largest areas of interest; high interest in science-related content overall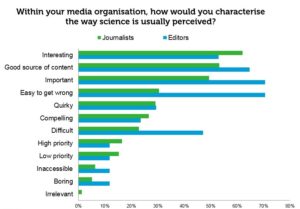 Overall, we're really pleased to see that we're achieving our goals for the science communication training and resources we provide.
The evidence shows we're broadening the pool of researchers willing and able to engage confidently with an increasingly time-poor media.
It shows we're increasing researchers' understanding of the media's needs and motivations and sparking new, mutually rewarding relationships between scientists and journalists.
It shows we're encouraging scientists to be more proactive and thoughtful about the way they communicate, and building confidence and skills that have flow-on benefits for their careers.
All this while helping make science easier to engage with and more relevant for the media and the public.
There's a lot more detail and data in the slides, so we encourage you to take a look and get in touch with any questions.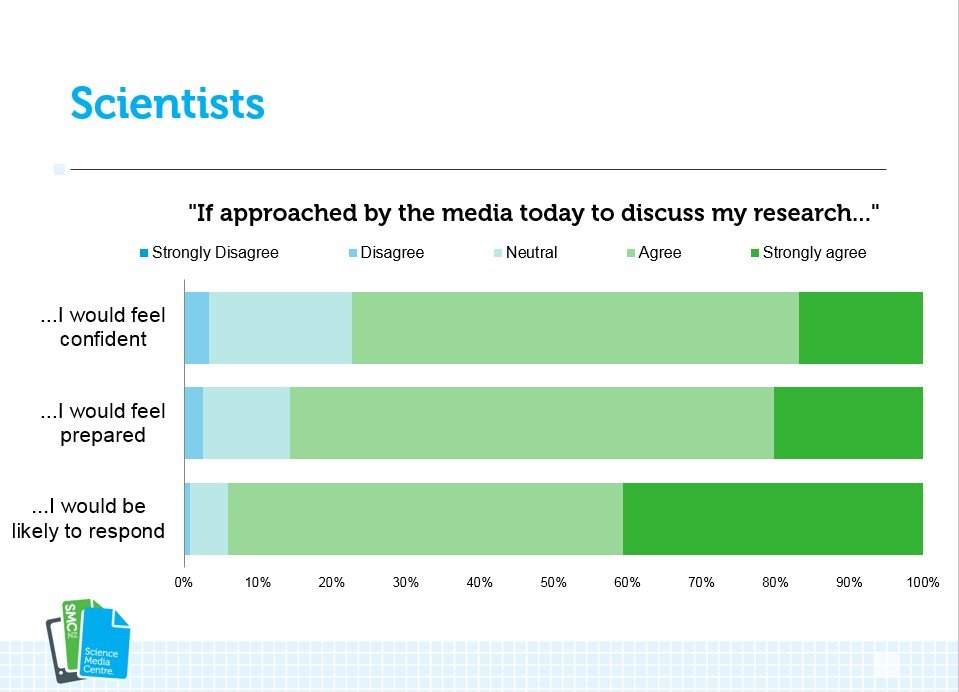 PDF of 2016 Evaluation results slides
The Science Media Centre would like to acknowledge and thank VUW's Alexander Heyes, John Kerr and Dr Rhian Salmon for their contributions and collaboration on this research.
*With pilot support from 2011 Prime Minister's Science Media Communication Award winner Dr Mark Quigley — thanks, Mark!