The Science Media Centre leads a highly-acclaimed series of media and communication skills workshops for researchers and scientists across New Zealand


SAVVY: Media skills for researchers
The Science Media SAVVY workshop is designed to increase confidence and enhance media skills in researchers so they can engage more effectively with the wider public through broadcast, print and social media.
Participants gain practical techniques to improve communication, deal with nerves, adapt their message to their audience and respond effectively when an interview becomes challenging. The workshop offers strategies to successfully navigate a range of media encounters, with take-home lessons that also apply to improving stakeholder engagement, funding applications, public talks and outreach.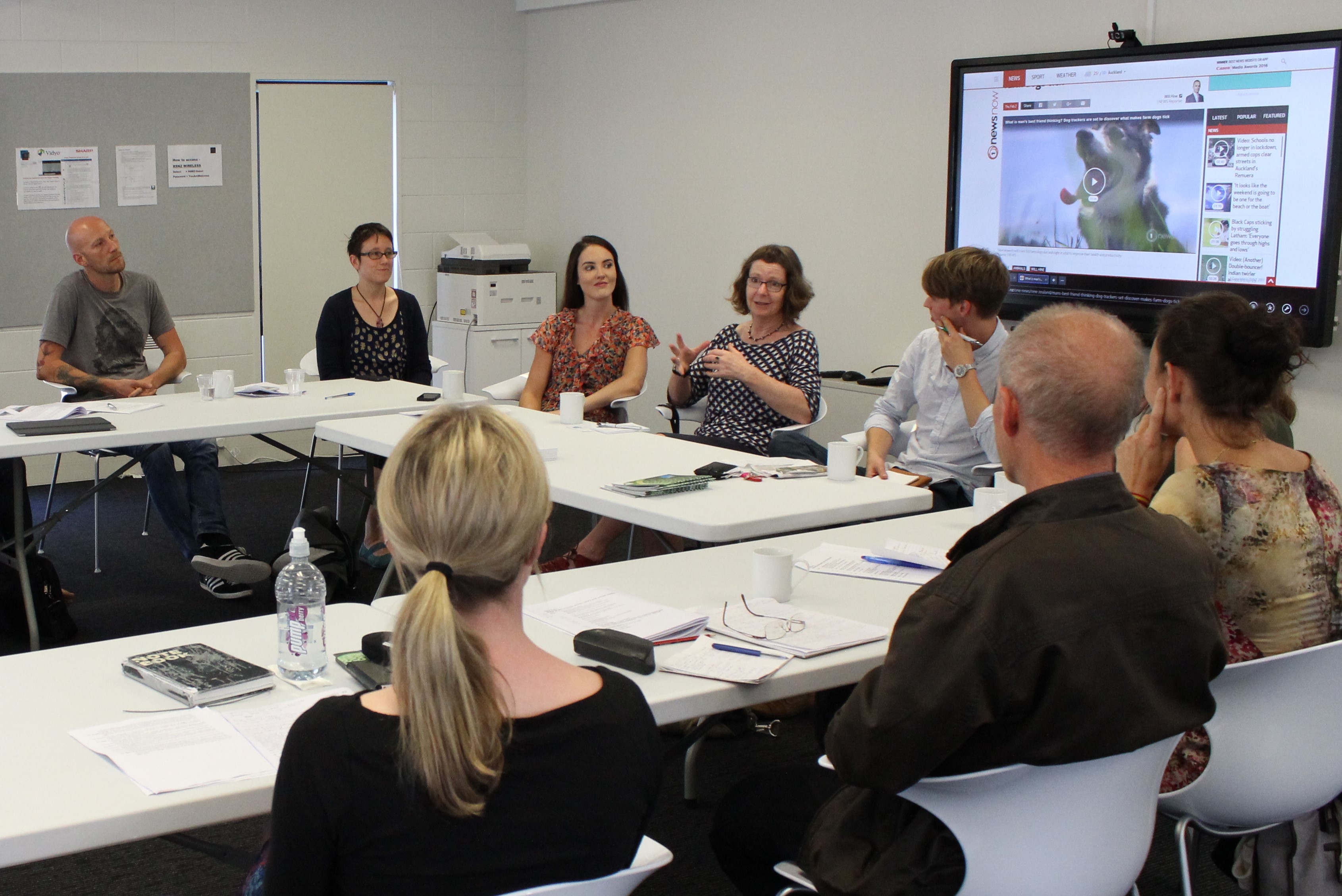 Overview of full-length workshop programme
Created specifically to orient researchers to the realities of a rapidly changing media environment, Science Media SAVVY provides unique insights into the priorities and decision-making behind the news, and lays out strategies for researchers to contribute constructively when their areas of expertise become trending topics.
The Science Media Centre draws on its relationships with national and regional media to create a unique experience involving confidence-building interactions with experienced reporters who cover science and research.
Ideally suited for researchers with previous media experience seeking further development of their skills, as well as beginners anticipating media interest in their work.
Read a description of participants' experiences at the Curious Minds website.
Workshop fees
Course fees: $595 (excl. GST)    **Needs-based funding support available**
Dedicated support for Science Media SAVVY from the Ministry of Business, Innovation and Employment (MBIE) has made it possible to reduce fees and provide needs-based funding support for two places in every workshop covering the full course fees. This is open to researchers at any career stage.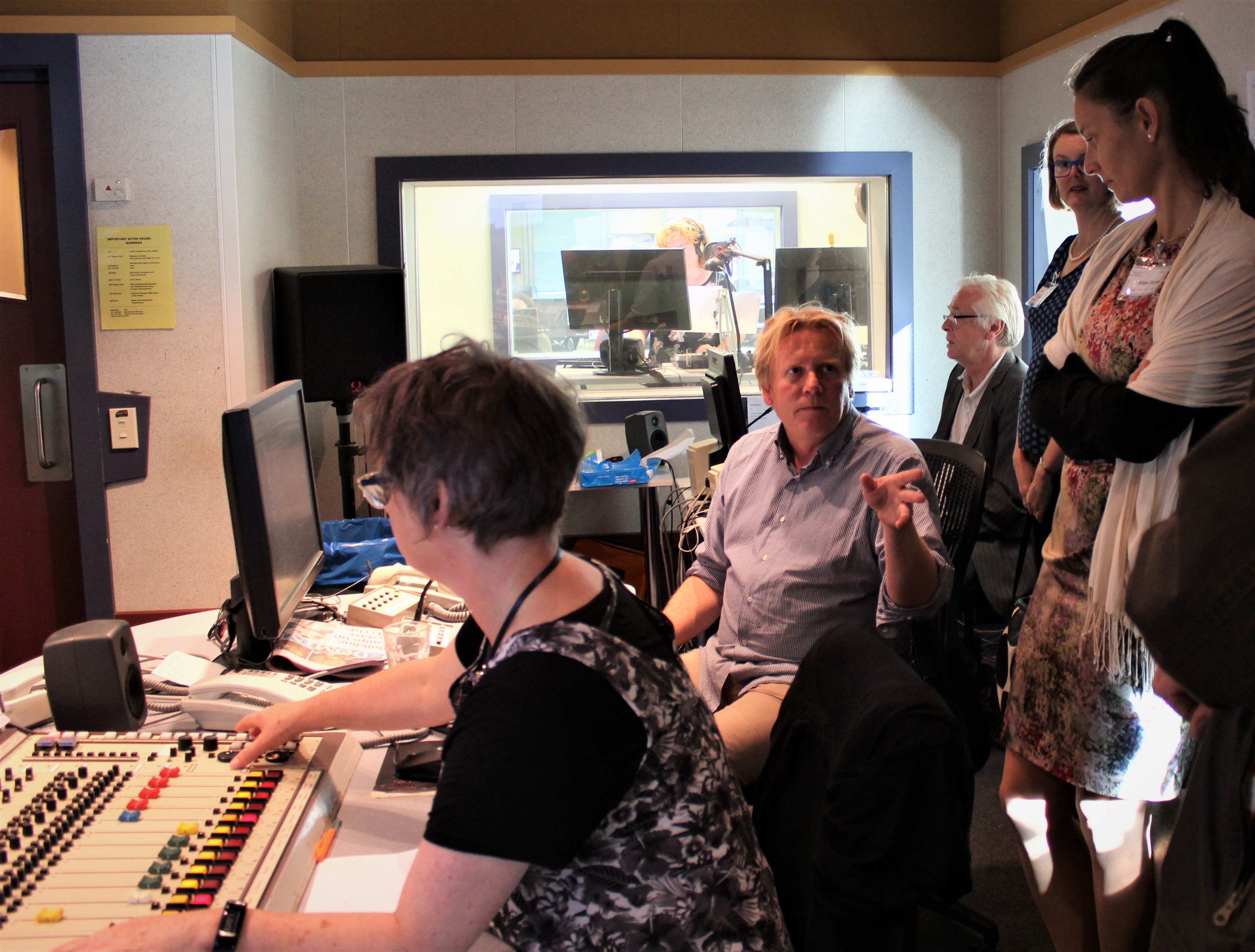 Science Media SAVVY's impact
Over 300 researchers have completed Science Media SAVVY, with hundreds of media appearances resulting directly and indirectly from contacts with media made during the workshops.
We evaluated the impact of our workshops in 2016 as part of a research collaboration with Victoria University of Wellington's Science in Society group.
The results showed that most participants have ongoing, positive contacts with media following the workshop, feel more confident and effective as communicators and can identify impacts on their careers including new research collaborations.
Read comments from workshop evaluations
Workshops are offered four times a year around the country.

Workshop schedule for 2019
| | | | | | |
| --- | --- | --- | --- | --- | --- |
| | Auckland | — | 16-17 April 2020 | — | POSTPONED DUE TO COVID-19 |
| | Christchurch | — | 4-5 June 2020  | — | Applications close 30 April 2020 |
| | Wellington | — | 27-28 August 2020 | — | Applications close 31 July 2020 |
| | Auckland | — | 12-13 November 2020 | — | Applications close 2 October 2020 |
We also offer dedicated fees-free workshops for Māori researchers
Looking for another location? —  Register your interest
For more info, contact the Science Media Centre at
smc@sciencemediacentre.co.nz with 'SAVVY' in the subject line.