At its annual meeting in Hobart last week, the Commission for the Conservation of Antarctic Marine Living Resources (CCAMLR) unanimously agreed to a proposal from New Zealand and the United States to establish a marine protected area in Antarctica's Ross Sea.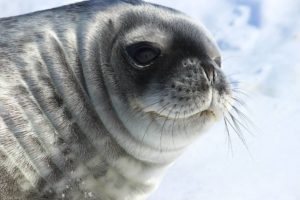 The protected area would cover roughly 1.55 million square kilometres, including 1.12 million km2 that would be a no-fishing zone.
Foreign Minister Murray McCully called the agreement a breakthrough and while some changes were made to the proposal to gain unanimous support, the boundaries of the area remained unchanged.
The protected area will enter into force on December 1, 2017. The agreement has been years in the making, with New Zealand and the US first proposing the protection in 2012.
The announcement was widely covered by New Zealand media, including:
TVNZ: Kiwis be proud! Antarctic Ross Sea to become world's largest marine sanctuary thanks to NZ push
Stuff.co.nz: What you need to know about Antarctica's huge marine reserve
Radio NZ: Ross Sea marine reserve wins global go-ahead
TVNZ: Ross Sea sanctuary agreement sets 'historic' precedent
Newshub: Huge Marine Protection Area greenlit for Antarctica's Ross Sea
Radio NZ: Ross Sea 35-year protection limit questioned
Newshub: New Ross Sea reserve needs monitoring – Greens 
NZ Herald: Ross Sea triumph: 5 reasons you should celebrate
Radio NZ: Ross Sea sanctuary: 'There's got to be some real penalties'