A Government inquiry into the campylobacter outbreak that struck down 5000 Havelock North residents in August has begun.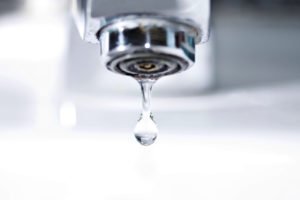 The first public hearing into the outbreak – caused by a contaminated water supply – was held in Hastings on Thursday. Retired Court of Appeal judge Lyn Stevens QC, who is chairing the inquiry, confirmed that the cause of the outbreak would be considered and whether any person or organisation was at fault – but it would not consider criminal liability.
Over a third of the town was affected by the outbreak, with more than 20 hospitalised and three related deaths. Three people have gone on to develop reactive arthritis and three others have developed Guillain-Barré Syndrome, the inquiry heard yesterday.
The first public hearing was covered by local media, including:
TVNZ: Gastro outbreak inquiry hears 37 per cent of Havelock North residents affected
Newshub: Government inquiry into gastro outbreak begins
Stuff.co.nz: Havelock North water inquiry would look at fault, but not 'liability' 
Hawke's Bay Today: Yule missing from first day of Havelock North contamination inquiry
Newshub: Third death linked to Havelock North gastro outbreak 
Hawke's Bay Today: Answers soon to be revealed on Havelock North water contamination