New research from the University of Otago has found an excess of adverse outcomes for midwife-led compared to medically-led deliveries.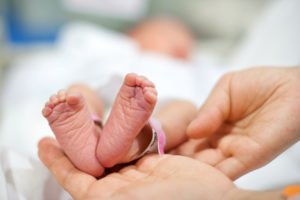 The five-year study, published in PLOS Medicine, found mothers with medical-led care had lower odds of some adverse outcomes for their children, including oxygen deprivation, neonatal encephalopathy and a low Apgar score.
New Zealand College of Midwives chief executive Karen Guilliland said there were demographic differences in what type of care pregnant women accessed, which could be linked to the Otago findings.
More information about the study is available at scimex.org.
The findings were covered widely by New Zealand media:
Otago Daily Times: Midwives challenge findings
Newshub: Study: Mums with midwife-led births have increased risks
Stuff.co.nz: Bad outcomes for new babies more likely with midwife, research shows
Radio NZ: Midwife-led births more risky for babies than doctor care – study
TVNZ: High level concerns over birth safety revealed in new research
NZ Herald: Higher birth damage rates in midwifery-led care concerns ministry
Newstalk ZB: Under-funding in maternity costing lives, say midwives