Thousands of people in Havelock North have been laid low with gastroenteritis in the past week following a contamination of the drinking water supply, thought to be campylobacter.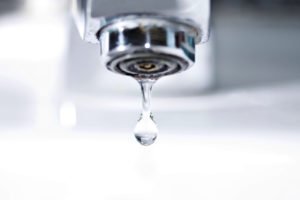 University of Otago professor of public health Michael Baker has been talking to media since Monday about the science behind the outbreak, including a live chat with stuff.co.nz and an interview on Radio NZ's Morning Report.
He said the most common contributing factors to such contamination events were untreated or inadequately treated water supplies.
Massey University's Professor Nigel French told media that the incident showed even secure groundwater could become contaminated, highlighting the importance of testing and treatment especially after high-risk events such as heavy rain.
Radio NZ reporter Kate Newton dug through documents and news reports to show that while large outbreaks are rare, waterborne disease is common in New Zealand.
The outbreak isn't the first in the Havelock North community: last year E.coli was found in a bore about 200 metres from the wells at the centre of the current outbreak. A Tonkin and Taylor report on the 2015 outbreak was given to the Hastings District Council this week, but it was unable to identify the cause of the contamination.
Water treatment engineer Iain Rabbits has been vocal in the media, saying the outbreak could have been prevented if water had been chlorinated. Water NZ chief executive John Pfahlert agreed, calling for an inquiry to consider whether chlorination should be compulsory for town water supplies.
The gastroenteritis outbreak has dominated news headlines this week. Here's a selection:
NZ Doctor: General practice emergency plan passes test in campylobacter outbreak
NZ Herald: Gastro: Previous investigation revealed
Radio NZ: Havelock North outbreak a drop in the bucket
Newshub: Council didn't know about contamination – Hastings mayor
NZ Herald: Gastro outbreak: Mushroom farm linked to previous water contamination
Newshub: E.coli in tanker could be false reading – water expert
TVNZ: Govt confirms independent inquiry into Havelock North water crisis
Newshub: Behind the scenes: Gastro outbreak 'war room'
Radio NZ: Water contamination 'could happen anywhere in NZ'