New Zealand has one of the highest rates of melanoma in the world but lags in funding novel drugs that show promise in treating the disease, according to a new study.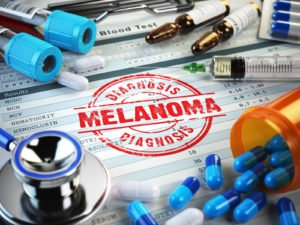 The study, published today in the New Zealand Medical Journal, outlines the clinical information on new melanoma treatments and compares the funding programmes in New Zealand, Australia, England and the United States.
Despite drug-funding agency Pharmac now covering two drugs – Opdivo and Keytruda – the issues encountered with funding new melanoma treatments have not been addressed, the authors say.
The article is available on scimex.org.
The SMC collected the following expert commentary, including one of the study co-authors. Feel free to use these quotes in your reporting.
Dr Francis Hunter, research fellow, Auckland Cancer Society Research Centre, University of Auckland, comments:
"The article provides a timely and instructive comparison of the parallel assessment processes that were followed by PHARMAC and their equivalents in Australia (PBAC) and the United Kingdom (NICE) in considering investment in public access to a series of new drugs for melanoma since 2011.
"Notable process differences are evident between New Zealand and the other jurisdictions, including what may be interpreted as greater urgency and flexibility by PBAC and NICE to provide patients with early access to promising new medicines via accelerated funding and managed entry schemes.
"While the increased appropriation for PHARMAC in the May budget facilitated the favourable outcome of nivolumab (Opdivo) and pembrolizumab (Keytruda) being funded for advanced melanoma in New Zealand, it remains critical that we learn from this recent episode and consider whether refinements to PHARMAC processes are appropriate.
"Cancer drugs are becoming more sophisticated and expensive but also more effective, with greater potential to defray costs from elsewhere in the continuum of patient care. Innovative approaches to pharmaceutical assessment and funding are needed; otherwise, we remain exposed to repeating this debate when the next generation of drugs with promising albeit early clinical evidence bases becomes available."
Dr Rosalie Stephens, study co-author and board member of Melanoma NZ, comments:
"The treatment of metastatic (stage 4) melanoma is an example of rapid development in a therapeutic field. With this in mind, the article intended to summarise the regulatory and funding approvals in comparable health systems, in which there are also problematic rates of melanoma, and to highlight the responsiveness of the relevant agencies to these drug developments.
"Although the recent decisions by Pharmac to fund nivolumab and pembrolizumab are clearly very welcome progress, they only go part way to providing what would be considered ideal for melanoma patients and we believe that this is likely to be a recurrent issue for New Zealanders needing high-cost drugs.
"We maintain, therefore, that the issues raised in our article are highly relevant to the medical and scientific community, and those affected by serious disease, and we hope to stimulate discussion on the NZ process.
"Essentially there are two treatment classes that are effective for patients with advanced melanoma; the combination of BRAF and MEK inhibitors, that target abnormal growth pathways in the melanoma cells, and the immune checkpoint inhibitors, of which pembrolizumab and nivolumab are examples and which attempt to stimulate the patient's immune cells to control/kill melanoma cells.
"All drugs in the above therapeutic classes clearly improve melanoma patients' life expectancies, and a minority of patients treated with these drugs enjoy long-term control.
"In Australia, the US, the UK, Europe and more widely, there is at least one type of drug in each class available to patients and the drugs are usually tried in sequence so that typically a melanoma patient will receive two or three different therapies in the course of their disease.
"In New Zealand, we will now be able to offer one drug; pembrolizumab or nivolumab. The decision to fund these drugs has brought relief and hope for the melanoma community; however, there remains frustration and anxiety due to the fact that it has taken five years and a huge public battle to even approximate the standards of care that would be routinely practised overseas."
Dr Stephens is commenting in her capacity as a board member of Melanoma NZ.