Woolly bandages, ear infections and e-cigarettes are just a few of the subjects to be investigated by recipients of funding from New Zealand's largest health research funder.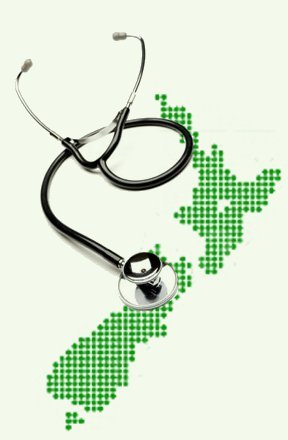 This week the Health Research Council (HRC) announced the recipients for its latest funding round, awarding grants to dozens of projects to be undertaken in universities, research institutes and District Health Boards. The HRC is the Crown Agency responsible for administering the New Zealand Government's investment in health research.
It was a record year for HRC in terms of the number of projects funded; fifty-two researchers received project funding worth a combined total of $60 million in the HRC's 2016 funding round, and a further nine programmes received almost $5 million each for larger multi-study research projects. The increased number of projects and level of funding seen this year is thanks to a boost in government investment in HRC, announced as part of this year's budget.
"We've got such a wealth of talented health researchers here in New Zealand that every year we get many more exceptionally high quality applications than we're able to fund," said HRC Chief Executive Professor Kath McPherson in a media release.
"This significant increase in investment has meant it was possible for the HRC to fund 19 more projects this year compared with 2015. This is hugely exciting as these diverse projects have the potential to vastly improve our health system and the health of New Zealanders."
Projects funded include research into: how childhood ear infections affect language, cognition and behaviour; what smokers think of e-cigarettes; the role of fructose in diabetic heart disease; and the healing effects of wool-derived wound dressings.

The announced projects have received national media attention. Examples include:
Stuff.co.nz: Maori health programme for pregnant women gets $4.7m grant
Otago Daily Times:  Delighted with $5m for Alzheimer's research
Stuff.co.nz: The fight against antibiotic-resistant superbugs gets a $1.2 million boost
Otago Daily Times: Dunedin Study safeguarded
More information is also available in press material from: University of Canterbury, Massey University, University of Otago, Victoria University Wellington, University of Auckland and the Malaghan Institute.