The UK have announced plans to introduce a tax on sugary drinks. Should New Zealand follow suit?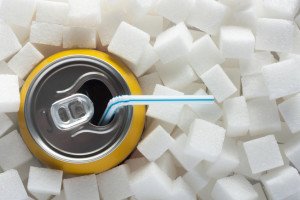 In the newly announced 2016 Budget, the UK Government outlines plans to "introduce a new soft drinks industry levy to help tackle childhood obesity, by incentivising companies to reduce the sugar in the drinks they sell, to fund a doubling of the primary schools sports premium to £320 million per year from September 2017."
The Science Media Centre collected the following expert commentary.
Dr Stefanie Vandevijvere, Senior Research Fellow, School of Population Health, University of Auckland, comments:
"The UK announced a sugary drink tax today, specifically to improve children's health. This is a bold move and might even prove to be a tipping point to get more similar actions happening internationally. I hope New Zealand follows suit."
Dr Gerhard Sundborn, Senior Research Fellow, School of Population Health, University of Auckland, comments:
"We (health professionals/researchers and FIZZ organisation) see this move as very positive and think it will make the possibility of a similar tax being introduced far more likely here in NZ.
"It is great to see the UK government being bold and showing strong leadership. It signals that Obesity as an issue in the UK is being taken seriously by addressing it with meaningful policy.
"We hope this will encourage our government to follow suit."
Dr Sundborn is founder of FIZZ New Zealand Inc (Fighting Sugar in Soft-drinks), a public Health Advocacy Group.
Prof Tony Blakely, Department of Public Health, University of Otago, Wellington, comments:
"The UK has just announced a tax on sugary soft drinks.  This is an important moment in public health policy. It recognizes that we have transitioned to a world where obesity is a major public health threat, and that society needs to take collective action to alter our direction of travel.  The tax will lower sugary drink consumption, not only through a 'signal' to consumer pockets, but also by changing industry behaviour.
"In New Zealand, we still take a lot of our lead in policy from the 'mother country'.  Will New Zealand politicians have the courage and foresight to take policy steps on taxing sugary soft drinks?  It is all well and good to promote individual choice and responsibility – this matters.  But so does 'resetting' the food landscape to be healthier.  Coleman and English – what say you?"
Dr Simon Thornley, Epidemiologist at Auckland Regional Public Health Service, comments:
"Great news! In my view, sugar needs to be treated like tobacco with progressive tax increases. The situation in NZ is very similar to the UK with high levels of childhood and adult obesity. As well as limiting weight gain, this tax is likely to lead to major savings on children's dental health.
"New Zealand should definitely follow suit!"
Our colleagues at the UK SMC collected the following expert commentary.
Prof Susan Jebb, Professor of Diet and Population Health, University of Oxford, said:
"The Budget announcement of a soft drinks industry levy is welcome news. It recognises that further action is needed to prevent obesity and that fiscal measures can be used to change the nations' diet.  But, this is not the simpler sales tax advocated by public health groups or used in places like Mexico where a 10% tax led to a 6-12% reduction in sales of sugar sweetened drinks. Further analysis is needed to understand how this levy might operate and the changes in diet that might be expected to occur.
"The intention is that by taxing companies there will be an incentive for them to reduce the amount of sugar in drinks by reformulation (changing the recipe) or reducing portion size. But the government has left industry to decide how to handle this new levy.  Changing their products is costly, and business may decide to just take the tax, or put up the costs of all its products to offset the tax.
"Increasing prices of soft drinks across the board would be expected to lead to a small decrease in consumption, but ideally this levy needs to result in a clear price difference in the shops between drinks containing added sugar and those without.  In this situation there is a clear price advantage for customers to switch to a no-sugar option.  This switch would bring much greater benefits than reformulation.  For example, a 30% reduction in sugar in a regular can of a sugary drink through reformulation or a decrease in portion size may reduce the energy content by about 40kcal. But switching to a no-sugar drink would save more than three times this amount.
"In the wake of the postponement of the childhood obesity strategy this levy is a useful down-payment, but it must be the start and not the end of a raft of new policies to prevent and treat obesity."
 Prof Tom Sanders, Professor emeritus of Nutrition and Dietetics, King's College London, said:
"The use of the sugar tax to support sport in schools is welcome. Whether it will have any impact on sugar intake is uncertain."
Dr Nita Forouhi, Programme Leader, MRC Epidemiology Unit, University of Cambridge, said:
"I welcome the Chancellor's announcement as our research has contributed to the body of evidence on the adverse health effects of sugary drinks. But the devil is in the detail. More information will be needed to understand if or how the levy of a tax targeted at producers and importers will impact on consumer behaviour.
"While it is a step in the right direction, we must not lose sight of the fact that a levy is one element of a broader strategy that is necessary to tackle obesity."
Dr Amelia Lake, Lecturer in Knowledge Exchange in Public Health, Durham University, said:
"I welcome this – it's one piece of the multiple approaches that are needed to help address a complex problem like obesity. It's not the whole solution but it's important.
"However, measures like this need to be evaluated to see whether this tax on producers rather than consumers impacts consumer intake.
"Voluntary systems like the Public health responsibility deal could only have gone so far.  This next step is very welcome!"
Prof Richard Tiffin, Professor of Applied Economics at the University of Reading, said:
"The government has heeded warnings that a tax on consumers will not change consumer behaviour sufficiently to have a significant impact on obesity.
"This is a revenue-raising measure and it is pleasing to see that revenue from the tax will be spent on measures that may have a more significant impact. The measures being proposed are somewhat blunt however, and will probably have the biggest impact on those children and young adults that are already participants in sporting activities, rather than those who do nothing. The evidence base is weak, and we need better understanding of the reasons why people make poor dietary choice to design really effective policies using this new revenue stream.
"The evidence on the impacts of this kind of levy on soft drinks manufacturers is also weak. It is likely that some part of the tax will be passed on to consumers, but it not clear how much. Nor is it clear to what extent the manufacturers will be prepared to reformulate."
Prof Naveed Sattar, Professor of Metabolic Medicine, University of Glasgow, said:
"This is a step forward but only one very small step – what we need this tax to create is differential prices for sugary drinks compared to those that are diet versions with limited calories so that the price differential helps the consumer change his or her behaviour.
"This tax on its own, however, will not solve the obesity crisis and we need more legislation to force food companies to make better quality food products and less unhealthy products which contain less fat, salt and sugar.  These latter changes are the big goal, as well as forcing a total calorie content on all foods in big writing so it is crystal clear what each product contains, as this latter change could also help change behaviour."
Dr Ian Johnson, nutrition researcher and Emeritus Fellow, Institute of Food Research, said:
"I welcome this imaginative government response to the scientific advice it has received.  It sends out an important message, and I believe it is a valuable first step towards bringing obesity and its associated illnesses under control in the UK."
The SMC also produced a Factsheet on sugar and health, which is available here:
http://www.sciencemediacentre.org/sugar-and-health/
Declared interests
Prof Susan Jebb: "Prof Susan Jebb is employed by the University of Oxford and receives no personal funding from the food industry.  Susan Jebb is conducting research into the treatment of obesity, some of which include support from WeightWatchers, Slimming World and the Cambridge Weight Plan.  Susan was the independent Chair of the Public Health Responsibility Deal Food Network and was a science advisor to the Foresight obesity report. From 2007-10 she was the principal investigator for a research study funded by the food industry to investigate the potential for a functional beverage to help weight loss. The results of this work have been published: http://www.ncbi.nlm.nih.gov/pubmed/23920353"
Prof Tom Sanders: "Prof Tom Sanders is a Scientific Governor of the charity British Nutrition Foundation, member of the scientific advisory committee of the Natural Hydration Council (which promotes the drinking of water), and honorary Nutritional Director of the charity HEART UK. Prof. Tom Sanders is now emeritus but when he was doing research at King's College London, the following applied: Tom does not hold any grants or have any consultancies with companies involved in the production or marketing of sugar-sweetened drinks. In reference to previous funding to Tom's institution: £4.5 million was donated to King's College London by Tate & Lyle in 2006; this funding finished in 2011. This money was given to the College and was in recognition of the discovery of the artificial sweetener sucralose by Prof. Hough at the Queen Elizabeth College (QEC), which merged with King's College London. The Tate & Lyle grant paid for the Clinical Research Centre at St Thomas' that is run by the Guy's & St Thomas' Trust, it was not used to fund research on sugar. Tate & Lyle sold their sugar interests to American Sugar so the brand Tate & Lyle still exists but it is no longer linked to the company Tate & Lyle PLC, which gave the money to King's College London in 2006. Tom also used to work for Ajinomoto on aspartame about 8 years ago.  Tom was a member of the FAO/WHO Joint Expert Committee that recommended that trans fatty acids be removed from the human food chain. Tom has previously acted as a member of the Global Dairy Platform Scientific Advisory Panel and Tom is a member of the Programme Advisory Committee of the Malaysian Palm Oil Board. In the past Tom has acted as a consultant to Archer Daniel Midland Company and received honoraria for meetings sponsored by Unilever PLC. Tom's research on fats was funded by Public Health England/Food Standards Agency."
Dr Nita Forouhi: "No conflict of interest."
Dr Amelia Lake: "Interests:
– Paid employment or self-employment: Lecturer at Durham University and honorary Research Fellow at Newcastle University.  I have an inactive nutrition consultancy called Lake Nutrition.
– grant funding: NIHR SPHR & Children's Foundation, MRC via fuse.
– voluntary appointments: British Nutrition Foundation Scientific Advisory Board.
– memberships: BDA, Nutrition Society, Association for Nutritionists, Association for the Study of Obesity.
– decision-making positions: The Responsibility Deal High Level Steering Committee (representing the British Dietetic Association).
– other financial interest: N/A."
Prof Richard Tiffin: "I am Science Director of Agrimetrics, a government-funded data centre that works with businesses across the food system. I have been involved for many years in UK research council and industry-funded studies into the effects of taxation on patterns of consumption, including one study that was funded by a soft drinks manufacturers' association."
Prof Naveed Sattar: "We have just published an investigator led clinical trial part funded by Coca-Cola on a flavonoid rich drink.  The results have been reported in the Journal Atherosclerosis."
Dr Ian Johnson: Ian Johnson is an Emeritus Fellow at the Institute of Food Research, and was an external member of the SACN working group on Carbohydrates and Health.  He currently holds no research grants or consultancies and has no commercial affiliations.