New types of marine reserves and community decision-making feature in legislation overhauling the protection of New Zealand's marine life.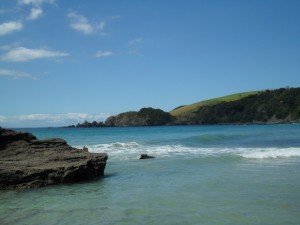 The Government has opened consultation on a proposed Marine Protected Areas Act, a replacement to the Marine Reserves Act 1971.
The proposal outlines four categories of protected areas:
Marine reserves
Species-specific sanctuaries
Seabed reserves
Recreational fishing parks
The proposed legislation also includes details of a collaborative decision-making framework that aims to include iwi, local communities, business and the wider public in considering marine protected areas.
You can read the full consultation document on the Ministry for the Environment website.
The Science Media Centre gathered the following expert commentary on the consultation document from New Zealand researchers. Feel free to use these quotes in your reporting.

Assoc Prof Mark Costello, Institute of Marine Science, University of Auckland, comments:
"It is good to see this long awaited review of the Marine Reserves Act and consideration of a wider framework for marine conservation. Many suggestions and ideas in this merit discussion and debate. I'd encourage everybody to study it and provide feedback to the government because the end result will affect both us and the legacy we leave our children.
"I hope each category is named separately and the term Marine Protected Areas (MPA) is not used. Internationally, 'MPA' is applied to both areas with full and no protection for marine life. It has become a meaningless term. Perhaps "Marine Conservation Act" would be a better name.
"Regarding a national network of marine conservation areas, to be consistent with existing policy and international commitments, 'representativeness' and fitness-for-purpose would need to be considered within each category and not overall. For example, the  Marine Reserve network should include replicated and representative areas that ensure natural as possible conditions for all species and habitats.
"Are species-specific sanctuaries required only to accommodate past legislation? Should not threatened species be protected wherever they occur (as on land)? Particular reserves can similarly be created where desirable to protect key populations of threatened species, as happens on land. Such reserves would want to protect the threatened species ecology, and thus not just that species but other species that provide its food and/or habitat. A 'sanctuary' may not necessarily protect a threatened species food web.
"There is a need to cater for the increasing recreational fishing as the population grows. Could not existing measures that already limit 'commercial' fishing be extended without creating special parks for recreational fishing? Will special recreational parks mean there are additional or no restrictions on recreational fishing inside or outside them (I think not).
"How is 'commercial fishing' defined – what about commercial boats that take out groups of recreational anglers? Will there be requirements for reporting on catch in recreational fishing areas, and/or for 'catch and release' as has become the norm in other countries because there are too many people and too few fish? Regardless of who and how fish are killed, there is a need to monitor fish catch and populations to ensure they are sustainable. Recreational fishing parks may attract more fishing and thus end up with reduced resources.
"It is not clear why the Act does not propose to cover the entire Exclusive Economic Zone (EEZ) or if the Exclusive Economic Zone and Continental Shelf (Environmental Effects) Act 2012 already provides sufficient protection (maybe it does)."