Two academics have slammed an industry-funded report claiming alcohol has little impact on night-time violence in Australia and New Zealand.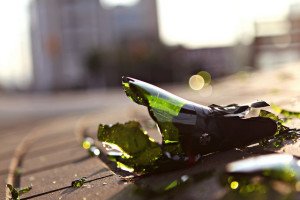 Researchers Nicki Jackson from the University of Auckland and Professor Kypros Kypri from the University of Otago and the University of Newcastle in Australia, published their critique of a report funded by the alcohol industry this week in the journal Addiction.
The original report, backed by alcohol company Lion, used interviews and focus groups with drinkers, policymakers, bar staff and others to build a picture of how drinking influences violence in bars and urban areas at night. The author's central conclusion states "it is the wider culture that determines the drinking behaviour, not the drinking."
However Jackson and Kypri strongly disagree.
"The report is highly selective in the research used to support its recommendations. It fails to acknowledge the huge body of evidence concerning effective strategies for reducing violence, such as earlier cessation of sales in licensed premises," said Ms Jackson in a media release.
"Despite failing to meet even basic standards of research the report cannot be ignored, because the findings are being used by the alcohol industry to overturn licensing decisions and in submissions on public policy," said Professor Kypri.
The critique has been widely covered in New Zealand and Australian Media. Examples include:
New Zealand Herald: Academic 'tussle' over alcohol report
Otago Daily Times: Alcohol-violence link row
RNZ: Researchers slam 'biased' alcohol study
Newstalk ZB: Violence report funded by alcohol industry dismissed
Sky News: Alcohol industry report slammed