The Government has revised rules on strengthening earthquake-prone buildings, tightening requirements for some regions while relaxing them in others.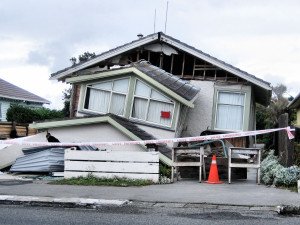 The changes to the policy regarding earthquake management risk was outlined at a conference on Sunday by Building and Housing minister Dr Nick Smith.
The country will be divided into high, medium and low risk areas for earthquakes, according to the proposed changes. High risk areas such as Wellington will have a shorter time frame to assess and reinforce earthquake-prone buildings compared to medium and low risk areas.
The revised policy will also focus on educational and emergency buildings, such as schools and hospitals, in high and medium risk areas. These buildings will have half the standard time to meet the required level of earthquake proofing , 34 per cent of the new building standard, Dr Smith explained.
"The effect of these policy changes is that buildings like schools, universities and hospitals in high and medium seismic risk areas will have to be upgraded more quickly, but buildings in low risk areas like Auckland and Dunedin more gradually," he said in a press release.
The type of buildings requiring assessment has been adjusted to exclude ones posing lower risk such as farm buildings, monuments and storage tanks.
The amendments will reduce the number of high risk buildings from 500,000 to 30,000 and will cut down on the costs of complying with earthquake-proofing rules.
Read more:
Press Release: More targeted approach to earthquake-prone buildings
stuff.co.nz: Major changes to earthquake strengthening rules
Otago Daily Times: New earthquake rules 'positive for Dunedin'
The New Zealand Herald: Big changes to earthquake strengthening rules
RadioNZ: New rules to cut quake-strengthening costs
NZCity: Earthquake strengthening rules tweaked