Funding new medicines in New Zealand can take over eight years and recommending a drug as high priority does not necessarily shorten its wait time, a new study finds.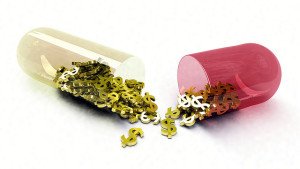 New research published today in the New Zealand Medical Journal has found that there are a substantial number of medicines awaiting funding in New Zealand by PHARMAC after receiving positive recommendations from PTAC (Pharmacology and Therapeutics Advisory Committee) – with some being on the 'waiting list' for more than eight years.
The authors, who were funded by drug companies via Medicines New Zealand to conduct this research, were surprised to find that the waiting time does not correspond to whether the medicine has been recommended as higher or lower priority for funding.
They conclude that this information needs to be communicated transparently to clinicians and the public to enable open discussions on PHARMAC investment options.
The Science Media Centre has collected the following expert commentary. Feel free to use this in your reporting. If you would like to speak to a New Zealand expert, please contact the SMC (04 499 5476; smc@sciencemediacentre.co.nz).
UPDATE: PHARMAC has sent the Science Media Centre a statement in response to the study, which has been added below.
Associate Professor Ray Kirk, Director of the Health Services Assessment Collaboration (HSAC) at the University of Canterbury, comments:
"The study's methodological approach seems reasonable although what the research question is unclear? On the one hand the study is designed to establish and document the time period between a PTAC positive recommendation and NZPS [New Zealand Pharmaceutical Schedule] listing, but on the other hand is investigating whether this delay can be interpreted as a waiting list, hence implying the delay is longer than might otherwise be expected if a "waiting list" approach was not happening. None of these concepts are defined in the paper nor is any benchmarking exercise undertaken, for example how does New Zealand compare with say Australia, how long does it take for medicines in Australia to be listed on the PBS following a positive recommendation from the PBAC? Another comparison might be with NICE in the UK or FDA in USA, although these international comparisons are not without their methodological challenges. Basically, then we don't know if New Zealand is any quicker, slower or about the same as other countries in terms of getting medicines listed onto respective pharmaceutical benefits schedules.
One other challenge with the study, albeit noted by the authors, is the number of PHARMAC decision processes in operation where data is not available, and hence their respective contribution to the overall time from decision making to listing cannot be teased out with any certainty.
"Here there appears two processes to isolate [when looking at waiting times]: the first one that determines the level of priority assigned by PTAC, and the second one that determines when a medicine, once approval is reached, is listed on the NZPS. It is almost certain that different criteria are used to make these decisions and hence it's no surprise that waiting times do not vary by priority level. For example, the paper states the priority level with the shortest waiting time is the 'if cost neutral' group of medicines. These medicines will have lesser fiscal impact on the capped PHARMAC budget compared to those medicines that are not cost neutral, hence they would be easier to insert into the list, that is, their impact on those medicines already on the list would be minimal, compared to other medicines whereby list adjustments may well be necessary for their insertion. These list adjustments take time, hence the mean waiting time difference between the 'high, medium and low' medicines versus the 'if no cost neutral' medicines. Or to put it another way, while level of priority will have an influence on the timing of listing of a medicine it's not the only consideration in determining the listing timing decision.
"The authors' conflicts of interests are noted in the paper and both were connected with the industry group representing the pharmaceutical industry in New Zealand at the time of writing the paper. The pharmaceutical industry clearly does have a vested interest in reducing the time to listing of medicines onto the NZPS. Given this, the case could have been strengthened by presentation of international comparative benchmarking data – however, this opportunity was not taken up.
"Without benchmarking comparative data upon which to assess both PHARMAC's decision making processes and the waiting time data presented in the paper, it is hard to know where PHARMAC stands internationally. That is, we simply don't know from reading the paper if the waiting times reported are on a par with waiting times internationally; or shorter, hence New Zealand is doing better; or longer, hence New Zealand is waiting longer for medicines to be listed once a decision to list has been made. The paper is useful in providing waiting time data for medicines to be listed on the NZPS but it raises as many questions as answers it provides."
NEW COMMENT: PHARMAC has sent the Science Media Centre a statement in response to the study.
Sarah Fitt, Director of Operations, PHARMAC, comments:
"New Zealand has a comprehensive list of funded medicines that meets the needs of New Zealanders. PHARMAC's job is to ensure anything added to that list leads to improved health outcomes. Simply adding another medicine might not achieve anything other than higher costs. For example, New Zealand has three funded statin medicines for lowering cholesterol, along with a robust exceptions process. Would adding further statins to the funded list provide further benefits?
PHARMAC uses its ranking list to decide how to achieve best health outcomes. We agree with the need to be as transparent as possible with our processes. However, revealing the contents of our ranking list would seriously erode PHARMAC's negotiating position with pharmaceutical companies. This in turn would reduce our ability to achieve the best health outcomes from the available funding. PHARMAC promotes transparency through publishing information about the process it follows, and on the progress of funding applications through its online application tracker.
When deciding whether to fund new medicines PHARMAC considers whether funding provides additional health benefits for New Zealanders, or if it is paying for more of the same. If a medicine is on PHARMAC's ranking list, it doesn't mean it will definitely be funded at some time. Other medicines may come along that are more effective for New Zealanders and therefore will be placed above those already on the ranking list.
Faster decisions do not mean better decisions. PHARMAC's decision process can take time because it needs to be sure they are the best decisions it can make within the funding Government allocates, and because once made, they are difficult to undo.
It is also not certain that a new medicine equals a better medicine. For example in the early 2000s PHARMAC did not progress with approving COX2 inhibitors for arthritic pain. Ultimately these drugs were withdrawn internationally because of safety concerns.
Many of the products on the Medicines NZ list are already funded, for example deferasirox, rivastigmine patches, natalizumab and fingolimod."