Electronic cigarettes sold in New Zealand are stronger than they used to be, but still contain far less harmful toxicants than regular cigarettes, according to a new analysis of leading brands.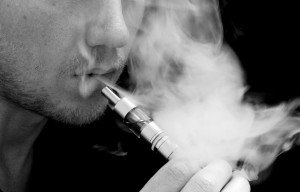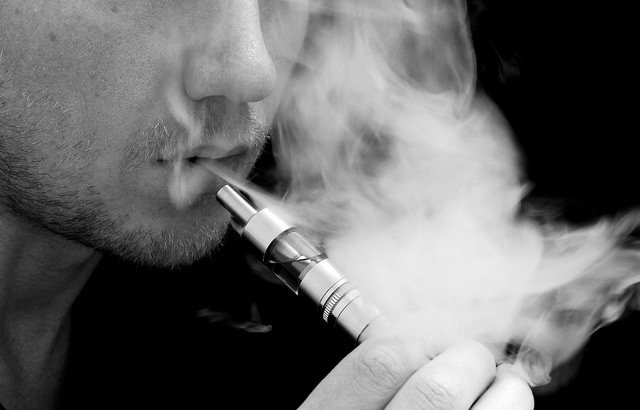 The study, published in the New Zealand Medical Journal, also found discrepancies between labelled and actual nicotine content, prompting a call for better monitoring and regulation of these products.
Dr Murray Laugesen from Health New Zealand, analysed the chemical make up of the vapour produced by e-cigarette brands available in New Zealand, including Elusion, KiwiCig and Vype.
He found that nicotine levels in e-cigarettes had increased since a similar study in 2008. Levels of certain contaminants called aldehydes (including formaldehyde) were lower than those seen in vapour from earlier models, and were in some case several orders of magnitude lower than those found in regular Marlboro cigarettes.
Dr Laugesen wrote that, when considered in the context of related New Zealand research, his findings, " suggest that [e-cigarettes] have potential to encourage smokers to switch from smoking cigarettes to using [e-cigarettes], which the current study indicates are likely to be far safer."
E-cigarettes containing nicotine are currently classed as a medicine and illegal to sell in New Zealand, but users are able to purchase these products online.
The SMC collected the following expert commentary:
Oliver Knight-West, Research Fellow, National Institute for Health Innovation, University of Auckland, comments:
"Dr Laugesen's study adds to the established evidence that e-cigarettes are much safer than tobacco smoking. It also tells us that current e-cigarettes are exposing vapers to even fewer toxins compared to earlier products which are no longer available to buy, and that the levels of toxins are generally lower than the upper limits deemed safe for human exposure. We of course cannot be certain that e-cigarettes are completely safe and that long-term vaping is risk-free, but we can be confident that if any negative health effects are detected, they will be very small compared to the proven dangers of tobacco smoking. Long-term safety studies are needed, but to gather conclusive data on how much safer vaping is than smoking will take decades, during which time there is the potential for many thousands of smokers to be deterred from trying something that might help them to quit.
"If e-cigarettes are genuinely going to have a chance at replacing tobacco smoking, they need to provide nicotine in a similar way to regular cigarettes, and this study tells us that they are closer to achieving this target than they were a few years ago. The most robust evidence on whether e-cigarettes can help people to stop smoking used older generation e-cigarettes but found that they were at least as good as nicotine patches in helping smokers to quit, and that e-cigarettes with nicotine were more effective than e-cigarettes without it. We can reasonably expect that tests of newer models would produce better quit rates. Whilst we desperately need these studies too, it is puzzling that the current regulatory framework around e-cigarettes in New Zealand does not take heed of the data we already have and allow the legal sale of e-cigarettes with nicotine. At present, highly toxic tobacco is given preferential treatment as a way for people to use nicotine.
"With the right framework, e-cigarettes with nicotine could be just the breakthrough to help hundreds of thousands of New Zealanders become smoke-free and live healthier, longer lives."
Prof Janet Hoek, Department of Marketing, University of Otago, comments:
"Dr Laugesen's study concludes that a sample of e-cigarettes and vapourisers exposes users to lower levels of specific toxicants.  His findings support the widely held view that electronic nicotine devices (ENDS) are less harmful than combustible tobacco, which is a uniquely dangerous product.  However, the study does not establish that ENDS are harmless and, because ENDS are relatively recent products, we do not have data on their longer-term effects.
"While it is logically true that increasing trial of ENDS may lead smokers to switch from smoking to vaping, the evidence to date suggests that dual use (i.e., mixed smoking and vaping) is a very common outcome.  Further, studies suggest that people who smoke and vape have a reduced likelihood of quitting smoking.  In other words, ENDS appear to provide an alternative that smokers use in settings where they cannot smoke, thus reducing the imperative to quit smoking and perpetuating the risks smokers face.  At present, we do not have good evidence of how vaping and smoking evolve over time and more research is needed to analyse whether smokers switch entirely to vaping or develop a dual use pattern.
"Nor do we know how ENDS use may evolve among non-smokers, particularly young people.  US evidence suggests that, among adolescents, trial of ENDS is now higher than trial of smoked cigarettes.  While this finding may mean young people are opting to vape rather than smoke, we do not know whether vaping serves as a gateway to smoking or remains a stable behaviour that does not increase the risk of smoked tobacco use.
"Examining the relative toxicity of tobacco and ENDS provides useful information.  However, the key questions we must address concern the population level effects ENDS have on smokers and non-smokers, particularly young people. Until we have robust evidence that addresses these questions, it would seem premature to consider liberalising the current regulatory approach to ENDS."