Writing for Idealog, Profs John Boys and Grant Covic from the University of Auckland discuss their commercialised energy transfer research which earned them the 2013 Prime Minister's Science Prize.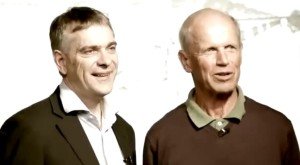 An excerpt (read in full here):
In scientific research, patience is a virtue
Professors John Boys and Grant Covic pioneered work in inductive power transfer tech. They say it's worth playing the long game when it comes to scientific research.
We all want results, but when it comes to scientific research, they don't always come as fast as many today would like. A decade ago, relocating high performing Kiwi companies overseas was frowned upon-today, there are plenty of companies built on New Zealand-developed science based in the United States, Europe or Asia.
Selling to offshore interests was once even less acceptable, especially when taxpayer money had helped pay for the underpinning science, but the recent applause for Microsoft's acquisition of Wellington cloud computing company Green Button illustrates just how much things have changed.