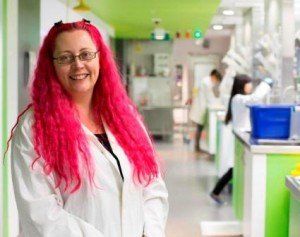 One million dollars has been awarded to the six winners of this year's Prime Minister's Science Prizes.
In a ceremony today in Wellington, top prize winners Prof John Boys and Prof Grant Covic were recognised for their impressive track record of innovation stretching back over 20 years. The two University of Auckland engineers have developed and commercialised wireless or inductive power transfer (IPT) technology which enables high power to be delivered without electrical contact.
Their spin-out company, HaloIPT, which developed the technology for electric vehicles, was sold to a major US company in 2011 in what is said to be the most successful deal to-date for any New Zealand university or crown research institute start-up company.
"Part of our success is working with very good companies and partnering with them long term, for at least a decade, sometimes 20 years," says Covic.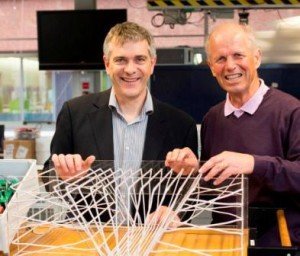 They plan to use their $500,000 prize money to pursue research into the development of in-road power charging systems for electric cars and public transport.
The PM's Science Media Communication prize was taken out by Sciblogs contributor Dr Siouxsie Wiles, microbiologist at the University of Auckland and bioluminescence enthusiast. With her prize money, she intends to complete a children's book and launch a series of workshops teaching scientists to create two-minute animations on science topics related to their research. She also plans to fund further science-art collaborations on bioluminescence.
The emerging scientist prize has gone to a young scientist entrepreneur, Dr Ben O'Brien, who is both CEO of his own start-up company and an Honorary Research Fellow at the University of Auckland's Bioengineering Institute. His company StretchSense, sells lightweight, stretchy sensors that can be incorporated into clothing and devices to measure movement and provide data to computers and smartphones.
More information on the prize winners can be found on the awards' official website.
• The Prime Minister's Science Prize: $500,000
• The Prime Minister's MacDiarmid Emerging Scientist Prize: $200,000
• The Prime Minister's Science Teacher Prize: $150,000
• The Prime Minister's Future Scientist Prize: $50,000
• The Prime Minister's Science Media Communication Prize: $100,000