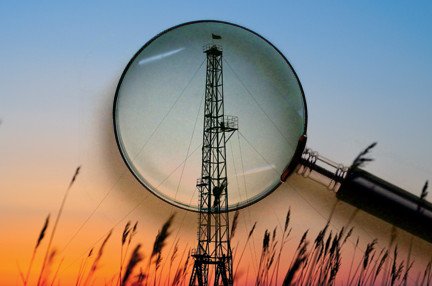 The Parliamentary Commissioner for the Environment, Dr Jan Wright, today released the second part of her investigation into fracking and unconventional oil and gas exploration. 
The report and a Q&A document from the Commissioner can be downloaded here.You can listen to audio of Dr Wright speaking at the report's launch in Wellington, below:
The SMC gathered reaction from experts. Further comments will be posted here as they are received.
UPDATED – Prof Peter Malin, Director of  Institute of Earth Science & Engineering, University of Auckland comments:
"By way of background: I had heard parts of this document over the past months – I was on the stage with Dr Wright on two occasions in the past 12 months on this subject. I have been doing some (frack) related work in the UK with the ARUP Co, and have also been following developments there. I spent two days with the author of a recent Science journal paper, Bill Ellsworth, on the subject of induced seismic events, and we chatted about his results.
"Given my recent experiences, my overall impression of the report is that a responsible — meaning thorough — job, with input from all sides, has been done.
"I concur with the need for tighter regulations, especially as further evidence from around the world pours in on the connection between oil and gas exploration and hydrofrack operations in general and induced seismic events.
"The recommendation should be that these operations must have sensitive detection systems with the lowest (smallest) threshold that can be achieved with current standard equipment — e.g.  borehole seismographs for catching the buildup of very small earthquakes BEFORE they exceed legal limits.
"A programme should be established to test non-water fracking methods such as solid propellant. See this recent public document on "waterless" hydraulic fracturing [NB: Word doc] from US defense and aerospace contractor ATK.
"We also need better R&D on new exploration methods such as tomographic fracture imaging (TFI) for finding the best spots and to cut down on needless drilling."
Dr David McNamara, Structural Geologist, Natural resources Division, GNS Science, comments:
"I am impressed with the Parliamentary Commissioner for the Environment's document reviewing the environmental oversight and regulation of drilling for oil and gas in New Zealand. The report is thorough, touches on many important issues regarding the potential expansion of the oil and gas industry in New Zealand, and makes excellent suggestions for how carefully crafted, appropriate regulations can be put into place both nationally and locally. The report's six recommendations are clear and concise and represent significant improvements to the way industry activities are currently regulated.
"Of particular note, is the PCE's commentary on improving public engagement to create an environment of trust, and calling for proactive provision of information on decisions, compliance and monitoring from industry regulators. I also commend the PCE for putting the potential expansion of the oil and gas industry into the larger, global context of climate change in this report but note there is little balance with respect to articulating the benefits of such an expansion to New Zealand."