The Parliamentary Commissioner for the Environment is calling on the government to put in place better regulations managing the environmental risks of oil and gas drilling – before it is too late.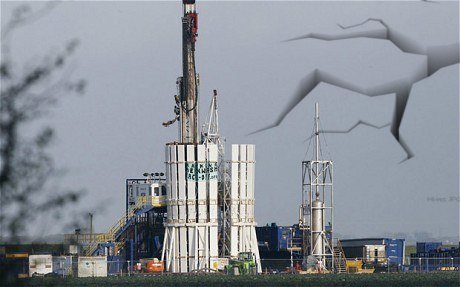 In a new report launched this week the Commissioner, Dr Jan Wright, said New Zealand needed to be ready to cope with the rapid expansion of the oil and gas extraction, as has happened overseas. In some parts of the United States and Australia, this has led to oil and gas wells multiplying so rapidly that regulators have found themselves "scrambling to catch up".
You can listen to Dr Wright speaking at the launch of the report and read expert commentary here.
Dr Wright has made six recommendations in the report. They are:
The Government should develop a national policy statement paying particular attention to 'unconventional' oil and gas.
Revision of regional council plans should include better rules for dealing with oil and gas wells. Most council plans do not even distinguish between drilling for water and drilling for oil and gas.
Wells need to be designed to minimise the risk of leaking into aquifers.
Processes around who pays if something goes wrong need to be improved. Abandoned wells need to be monitored – the older a well is, the more likely it is to leak.
Regulations on hazardous substances at well sites need to be better enforced.
The disposal of waste from wells by spreading it on farmland needs review.  There have been instances of farm animals grazing these areas before the breakdown of hydrocarbons is complete.
The media have covered the report widely. Examples include:
3 News: Fracking regulations 'inadequate' – Commissioner
TVNZ: Environment watchdog warns of fracking risk
Newstalk ZB: New Zealand said to be unprepared for fracking
National Business Review: Environmental watchdog gives fracking final tick, seeks national guidelines
New Zealand Herald: Report: Fracking regulation 'not adequate'
Dominion Post: Report: Rules too loose to allow fracking
New Zealand Herald: Fracking should not be banned in NZ – environmental watchdog
Radio New Zealand: Fracking report suggests councils change town plans
Maori Television: Commissioner recommends Govt maintains regulations to minimise fracking risks
Radio New Zealand: PCE says NZ's reputation is at risk
Yahoo NZ: Business Breakdown: Fracking OK, regulation not
Manawatu Standard: National policy on fracking urged
Radio New Zealand: Govt urged to intervene on oil waste
Otago Daily Times: Fracking debate reopens with new report
3 News: NZ fracking report set to tighten rules
Radio New Zealand: Report urges drilling rule changes
Coverage of reaction:
Yahoo NZ News: Opposition demands action on fracking
MSN NZ News: Halt fracking now, Greens say
Radio New Zealand: Local Government NZ reacts to final fracking report
Radio New Zealand: Forest & Bird calls for moratorium in wake of fracking report
Newstalk ZB: Government on fracking: Time needed
3 News: Oil and gas industry welcomes report
Dominion Post: Fracking changes urgent, Labour