International rule-changes mean some ships in New Zealand's seaways are switching from using traditional navigation techniques and paper charts to a sophisticated form of the satellite navigation systems car drivers use on roads.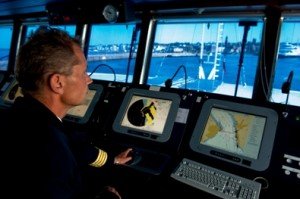 Research suggests the the Electronic Chart Display and Information System (ECDIS) could significantly reduce the number of ships that run aground internationally. However it is unclear as to whether the MV Rena had the technology — or if it did, whether that would have prevented the container ship crashing into the Astrolabe reef — as the investigation into the grounding is still underway.
ECDIS integrates GPS, radar and Automatic Identification System (AIS) – which broadcasts to other ships — and displays a vessel's position on an electronic map in real time, along with precise readings of the local water depth.
"It is the best navigation aid that has come out since radar," Ian Rodrigues at the Australian Maritime College (AMC) in Tasmania told New Scientist in a piece published today.
Next year, a mandate from the UN International Maritime Organisation (IMO) will begin to be phased-in, starting with new tankers, cargo ships, and passenger ships. It will cover existing passenger ships from 2015 and existing cargo ships the size of the MV Rena from 2016. The international rules are being applied under the Safety of Life at Sea (SOLAS) convention.
ECDIS can use alarms and visual alerts to let crew members know when their ship enters dangerously shallow waters, and separately, some systems are also linking to ships' rudders to provide an autopilot capability.
"But whether this could have prevented the Rena running aground is unclear – it is not known what navigation devices were in use on the ship," reported New Scientist.
ECDIS will reduce by 38 percent the number of ships that run aground, according to a 2007 study by Rolf Skjong at risk management firm Det Norske Veritas in Høvik, Norway.
According to the New Zealand Maritime School, ships with spare or "redundant" ECDIS systems — as a back-up to the one they were using — already sailed to New Zealand ports without paper charts for local waters.
Wellington-based ferry company, Strait Shipping, started using electronic charts and ECDIS in 2001, and Maritime New Zealand issued guidance notes on the system for shipping companies in 2008, updating them a year later.
Tim Wilson, Director of the New Zealand Maritime School comments: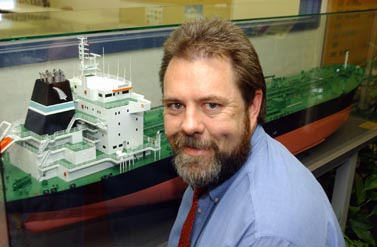 On use of ECDIS in New Zealand waters:
"Ships that carry redundant ECDIS systems with the right back-ups are already permitted to come on the New Zealand coast without paper charts. But no piece of electronics will ever take away the requirement for well-trained and skilled ship's officers".
On whether ECDIS would have prevented the Rena grounding:
"The advantage of ECDIS technology is to make it easier for the officer of the watch to maintain situational awareness even in busy times.
"None of that should have made a huge difference in the case of the Rena. There was nothing fundamentally wrong with traditional navigation, with low traffic density, in the waters that she was in. In theory, if they had done the navigation that they should have done, they wouldn't have ended up where they did".
[The Rena had the two radars required by law, and it had paper charts, because they had previously been inspected as part of port safety checks.]
"We assume that because she had done a port safety inspection that equipment was all working correctly, but we don't know whether she had an electronic chart system or a ECDIS available."
On the limitations of ECDIS:
"The technology, when used properly, and when working properly, provides a rapid step forward in the ability to navigate and maintain situational awareness.
"But like any very sophisticated technology, if it's used improperly, or there's an error in it, the dangers actually go up.
"For the unwary, this technology sucks people into believing everything that they've seen on screen, unless they have been trained otherwise".