Scientists spoke this week at the first of many hearings held by the Royal Commission of Inquiry into the Canterbury Earthquakes.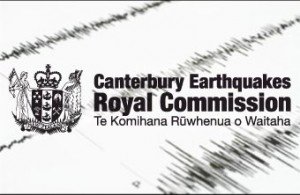 The Science Media Centre has drawn together the some of the media coverage so far.
The commission's inquiry will report on the causes of building failure as a result of the quakes and the legal and best-practice requirements for buildings in New Zealand Central Building Districts.
The inquiry opened on Monday and commissioners Justice Mark Cooper,  Sir Ron Carter and Richard Fenwick addressed the public in a ceremony fraught with emotion:
New Zealand Herald: Grieving family beg quake panel to 'find the truth'
Canterbury Star: Royal Commission into Canterbury quakes begins
TV3 News: Emotional opening to Royal Commission into quakes
Press:  Bittersweet ceremony kicks off hearing
NewsTalkZB: Quake victims blessed at Commission hearing
TVNZ News: Public hearings begin at Quake Commission of Inquiry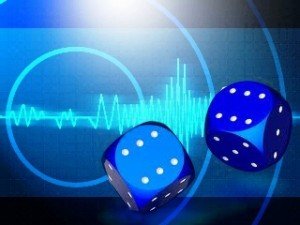 On Tuesday, in the first of 11 hearings in the inquiry, scientists explained to the commissioners the difficulty of predicting future earthquake risks for Christchurch. The varying interpretations of earthquake risks was well captured by the headlines of articles covering the inquiry:
Press: Quakes' uncertainty stressed
New Zealand Herald: The worst quakes are over – experts
TVNZ News: Predicting future quakes 'not an exact science'
Press: Future quake risk remains unknown
Otago Daily Times: Worst tremors probably over: scientists
Radio NZ:  Scientists' advice in quake lead-up questioned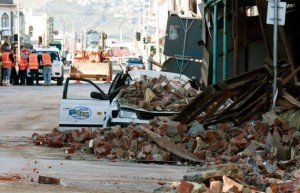 Today (Wednesday) the commission heard from  Californian scientist Professor Norman Abrahamson, who reviewed the findings of scientists GNS regarding the Christchurch quakes. Prof Abrahamson, an adjunct professor of civil engineering at Berkeley University, warned the commission that future plans to increase earthquake standards will be expensive and 'unrealistic'.
TVNZ News:  Scientist says quake building plans 'not realistic'
Otago Daily Times: Christchurch rebuild plans 'unrealistic'
Stuff.co.nz: Quake-safety standards 'unrealistic'
NewsTalkZB: Royal Commission to go into overtime
Radio NZ: Scientists 'may have over-estimated' quake shakes
Several editorials also reflected on the inquiry during the week:
Otago Daily Times:  Giving Christchurch answers
Press: Respecting bereaved
New Zealand Herald: Quake work must be considered
You can find out more about the inquiry, follow updates and watch recorded and live streaming coverage of the hearings at TVNZ's dedicated webpage.