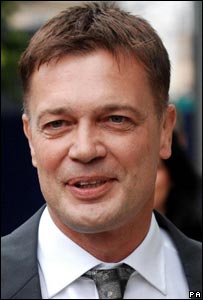 The UK's General Medical Council has ruled that Andrew Wakefield, the doctor behind claims that the MMR vaccine can be linked to autism, was "dishonest, irresponsible and showed callous disregard for the distress and pain" in the work he carried out.
The ruling can be read in full here.
The UK Science Media Centre rounded up comment from scientists and health research organisations on the ruling:
Dr Shona Hilton of the Medical Research Council Social and Public Health Sciences Unit has studied the impact of the MMR vaccine scare on parents, she said:
"It is clear that this health scare had a huge impact on parents across the UK in undermining their trust in MMR vaccination.
"Thankfully confidence is returning and the uptake of MMR vaccine is increasing.  We need to continue rebuilding trust with parents that MMR vaccination is safe and ensure that those parents caring for children with autism do not blame themselves".
On the eve of the start of the GMC Hearing on Wakefield et al the Science Media Centre co-ordinated a joint statement on MMR from the UK's major medical and scientific institutions. In recent days we have contacted these bodies who have agreed to re-issue the statement and re-affirm their commitment to it. The statement reads
"The undersigned believe that the MMR triple vaccine protects the health of children.  A large body of scientific evidence shows no link between the vaccine and autism."
Medical Research Council
Wellcome Trust
Royal College of Physicians of London
Royal College of Physicians of Edinburgh
Royal College of Pathologists
Royal College of Paediatrics and Child Health
British Medical Association
Great Ormond Street Hospital for Children NHS Trust
Royal Society of Medicine – Section of Paediatrics and Child Health
UCL Institute of Child Health
Royal College of Nursing
Faculty of Public Health
Other comments include:
Dr David Elliman, Consultant in Community Child Health, Great Ormond Street Hospital for Children and Dr Helen Bedford, Senior Lecturer In Children's Health, Centre for Epidemiology and Biostatistics at UCL said:
"On Monday 16th July 2007,  the General Medical Council started a hearing against Dr Andrew Wakefield, Professors Simon Murch and John Walker-Smith. The grounds for the hearing were centred around the ethical conduct of their research and some alleged financial irregularities (http://www.gmc-uk.org/news/4129.asp).  It is important to emphasize that the hearing has not examined evidence as to whether there is a link between autism and bowel problems and MMR vaccine. The outcome of the hearing will have no bearing on this.
"A review of the evidence, published in 2007, concluded that there was evidence of no association between MMR vaccine and autism or bowel problems (Elliman D., Bedford H. 2007). This review included many papers describing studies conducted in different countries using different research methods. Since then, further research has been published, coming to the same conclusion.
"It is important to realise that this remains unchanged and that MMR is, by far and away, the best way to protect children against measles, mumps and rubella."
Dr Michael Fitzpatrick, author of "Defeating Autism: A Damaging Delusion" and "MMR and Autism: What Parents Need To Know" said:
"Andrew Wakefield cannot be solely held to blame for the MMR-autism debacle. His research was supervised by the senior (adult) gastroenterologist at the Royal Free; the press conference at which he launched the demand for separate vaccines was staged by the Royal Free medical school; the transparently flawed study was published by the Lancet. Further studies published jointly with the Dublin pathologist John O'Leary, claiming to show measles virus in bowel and other specimens have been exposed as invalid, if not fraudulent. The media too has played a lamentable role in this affair, its reputation only salvaged by Brian Deer's courageous investigative journalism which resulted in Wakefield belatedly being called to account at the GMC."
UK SMC – MMR Timeline – Summary
1988 – MMR introduced in UK, for the first time boys are immunised against rubella, there is a chance of getting wider measles vaccine coverage and mumps vaccination is included for the first time.
1993 onwards – Andrew Wakefield proposes measles jab causes Crohn's disease, this is later disproved.
1995 – Uptake rate of vaccine peaks at 92%
1998 – Andrew Wakefield suggests MMR and autism link at press briefing to launch research published in the Lancet
1998 – 14 year study suggests no problems with MMR vaccine published in Lancet.
1999 – Research published in the Lancet from the Royal Free Hospital, where Wakefield did his research, finds no evidence for MMR and autism link.
2000 – Andrew Wakefield and John O'Leary present evidence to US congress suggesting link between MMR and autism.
2000 – Another large scale study suggests benefits of MMR vastly outweigh risks.
2001 – BMJ study using GP Research Database suggests no link between MMR and autism.
2001 – Andrew Wakefield resigns from the Royal Free and University College Medical School
2002 – John O'Leary and colleagues suggest measles are present in guts of patients with austim in a paper in the Journal of Clinical Pathology: Molecular pathology. Scientists question methods and later a US legal case says methods unreliable.
2002-2004 – A large number of scientific studies find no link between MMR and autism including research published in British Medical Journal, New England Journal of Medicine, Pediatrics and Lancet
2004 – 10 co-authors on the 1998 Wakefield Lancet paper issue a retraction and editor of the Lancet says, with hindsight, they shouldn't have published the paper.
2004-2005 – Uptake of MMR vaccine falls to 81%.
2005 – Large scale Japanese study shows MMR not linked to autism; Japan withdrew MMR and cases of autism continue to increase.
2005-2006 – Uptake of MMR vaccine at 84%.
2006 April – 13 year old boy becomes the first person in the UK to die from measles in 14 years.
2006 June – It is announced that Andrew Wakefield is to face the General Medical Council over charges of professional misconduct.
2007 – Uptake of MMR vaccine increased to 85%. Department of Health would like the vaccine uptake to rise to 95% – a level that would give herd immunity.