Journalists around the country are getting underway on important stories this week, thanks to grants issued in the second round of the Aotearoa New Zealand Science Journalism Fund.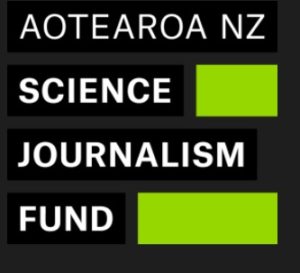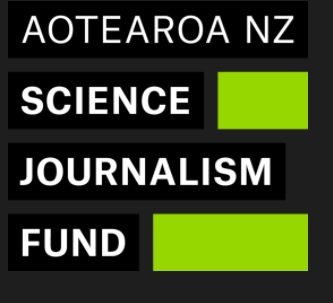 Their projects range from the ethical implications of big data to efforts to reduce agricultural greenhouse gases to the impact of climate change on Antarctica.
Five projects will receive funding including:
Big data: Privacy, bias and fairness funded by Te Pūnaha Matatini
$3000 to Kirsty Johnston from New Zealand Herald for her project "The computer says no: the ethical dilemma with predictive risk tools"
$2000 to Katie Kenny from Fairfax Media for her project "Data for sale: the value of our digital lives"
Agricultural greenhouse gases and options to reduce emissions: funded by the New Zealand Agricultural Gas Research Research Centre
$4292 to Eloise Gibson for a video and print project for Newsroom on "Plugging the gaps: how efforts to clean up freshwater might shrink our greenhouse gas footprint"
$2000 to Veronika Meduna for her multimedia project for RNZ National on "Agriculture and Climate Change"
Science on ice: funded by Antarctica New Zealand
$1400 to Veronika Meduna for her projects "Protecting the Ocean" and "Under the ice"
All of the projects will made available following publication under Creative Commons licence.
The four judges included Dr Tara Ross from the University of Canterbury, Dr Rebecca Priestley from Victoria University of Wellington, Dacia Herbulock from the Science Media Centre, and Dr Hamish Campbell from GNS Science.
"Overall we were extremely impressed with the quality of the applications," said the fund's founder Priestley. "We would, however, like to see more applications from a wider range of media and applicants, and will be looking to adjust the entry criteria to broaden the pool of candidates for future calls for funding. We welcome feedback while we are reviewing the entry criteria and application process."
A new call for applications will be made in April. Any organisations wanting to support the fund, please contact Rebecca Priestley at sciencejournalismfund@gmail.com. Readers also have the opportunity to support the Aotearoa New Zealand Science Journalism Fund through PressPatron, a new crowdfunding platform allowing readers to make contributions towards the type of content they love consuming.
About the Aotearoa New Zealand Science Journalism Fund
The Aotearoa New Zealand Science Journalism Fund is the first independent journalism fund dedicated to furthering coverage of the science-related issues that impact New Zealanders. The fund was set up by Rebecca Priestley, winner of the 2016 Prime Minister's Science Communication Prize, in association with the Science Media Centre, to support journalism that highlights the science that underpins, or informs, major issues facing our society.