For some types of cervical lesions, women under 30 may be better served by regular monitoring than by immediate treatment, according to a UK study.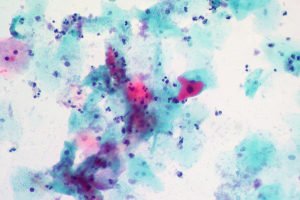 Published today in The BMJ, the study examined data from 36 separate studies of women who had been diagnosed with grade 2 cervical lesions (CIN2). While CIN2 can progress to CIN3 and invasive cancer, in some women the lesions can regress on their own. Since treatment can lead to problems with future pregnancies, the researchers suggest for women under 30 who plan to have children, surveillance could be an appropriate option.
However, in an accompanying editorial, Professor Maggie Cruickshank from the University of Aberdeen wrote that the chance of regression "still means taking a gamble that surveillance is simply delaying treatment and even a small risk of cancer…may still be unacceptable to some".
The SMC asked an expert to comment on the study. Prof Jones has written a book about the National Women's Hospital's 'unfortunate experiment', in which women with precancerous lesions were left untreated and some went on to develop cervical cancer.
Professor Ron Jones, author of Doctors in Denial, comments:
"It's an excellent review and meta-analysis, but I think it's important to say that it has a number of limitations, the first is that it is short-term. It is only two years and the natural history of these lesions is more likely to be in decades rather than years and second, there is considerable heterogeneity between the studies.
"The science is based on the histology interpretation and we know there is inevitable observer variability. What is CIN2 to one person in one country may not be CIN2 in another country. The lesions called CIN 2 in this study might, in fact, have already been CIN 3 in the 15 women who developed invasive cancer
"The fact of the matter is 15 women developed cancer in this study. Ask these women whether they were happy to be included in the studies.They talk about regression being 50 per cent at two years – great, but what about the 32 per cent who persist? In my experience, not every woman will return for follow-up when you ask them to, often for good reason.
"But if doctors do wish to make an arbitrary decision, hopefully with the consent of the women, and make the cut-off two years, there is still potential risk for 50 percent of women.
"Many women are not willing to accept the very smallest risk, even a one per cent risk, so I think you've always got to look at it from the women's perspective."
Our colleagues at the UK SMC also gathered expert commentary on the study.
Prof Jack Cuzick FRS, Director of the Wolfson Institute of Preventive Medicine, Head of Centre for Cancer Prevention, and John Snow Professor of Epidemiology, QMUL, said:
"It has long been known that the clinical course of CIN2 is highly variable, and that only a small proportion will progress to higher grade lesions or cancer.  Its diagnosis is also highly variable with typically only a 50% agreement between pathologists on the same biopsy.  While more conservative management is highly desirable, better markers of progression are needed if we are to reliably identify progressive lesions.  One potential marker is p16 which can be done using an addition stain on an adjacent slide from the biopsy.  p16 is a marker of an active HPV infection, and lack of staining can reliably down grade some CIN2 lesions.  However when used on lower grade lesions it appears to upgrade a similar or greater number of them, so its ability to avoid overtreatment is not established, and it needs to be used only for selected cases.  Other markers of current interest are the genotype of the HPV infection (there are 13 high risk types, but they have differing risks of progression), the amount of HPV that is present (viral load), and the methylation status of the HPV genes and some related human genes, which appear to influence the progressive potential of the lesion.
"The role of these factors is being actively investigated, and hopefully will help to more reliably identify which CIN2 lesions are like to progress if left untreated, and which are likely to regress naturally as a result of the body's immune response to the virus."
Mr John Butler, Consultant Gynaecological Oncology Surgeon, The Royal Marsden NHS Foundation Trust, said:
"This study provides helpful information for the management of a subgroup of women with the cervical cancer pre-cursor cervical intraepithelial neoplasia (CIN2).  Standard management involves excision of the lesion which may be associated with complications from the procedure and any future pregnancies.  The aims of the national cervical cancer screening programme are to reduce the incidence of cervical cancer and improve cervical cancer survival.
"International Cancer Survival Comparisons report low survival in the UK compared to other similar countries.  Therefore whilst this study is of importance to some patients who are considering their treatment options it is essential that every step is taken to maximise attendance at cervical cancer screening particularly in younger patients, increasing coverage of the cervical cancer vaccination programme, awareness of cervical cancer symptoms to help promote early diagnosis, and improving treatment quality."