How to track the quantity of junk food and alcohol advertising kids are exposed to? Stick a camera on them. That's what Kiwi researchers have done in a series of new research papers showing the extent of advertising children are exposed to on a daily basis.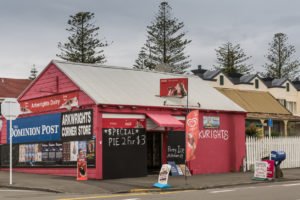 The Kids'Cam project put cameras on 168 Wellington children, which they wore for four days as the cameras took images every seven seconds, and recorded a GPS location every five seconds.
When it came to junk food, the University of Otago and University of Auckland researchers found the Wellingtonian kids were exposed to about 27 junk food ads a day. Most commonly these ads were for sugary drinks, fast food, confectionary and snack food, the study published in the International Journal of Behavioral Nutrition & Physical Activity showed.
Lead author Associate Professor Louise Signal, from the University of Otago Wellington, said the research provided further evidence of the need to reduce children's exposure to the marketing of unhealthy foods. "These junk food ads are littering children's lives."
Another research paper from the Kids'Cam data, published in Health & Place, found on 85 per cent of supermarket visits, the children were exposed to alcohol advertising.
Lead researcher Tim Chambers, a PhD candidate at the University of Otago Wellington, said the findings provided evidence for the need to ban alcohol sales in supermarkets.
"Children in the study were exposed to alcohol marketing almost every time they entered a supermarket, often the exposure occurred near everyday products, like bread and milk. This suggests alcohol is just another ordinary commodity, just another product on the shelves – a 'normal' part of the grocery shop."
Chambers told Radio NZ there was "a clear link between children's exposure to alcohol marketing and their increased consumption both as a child and also into adulthood. He said an interesting finding from the camera study was that parents weren't taking their kids to liquor stores at all. "They weren't actually being exposed to the alcohol when they were near liquor stores in the same way that happens in the supermarkets."
The Kids'Cam studies were covered by local media, including:
Newshub: Kids unable to escape supermarket alcohol advertising
TVNZ: 'Address junk food marketing by banning it' – researcher calls for urgent changes towards unhealthy food ads
Stuff.co.nz: Kiwi kids are exposed to 27 junk food advertisements a day, study finds
Radio NZ: Alcohol in supermarkets targets kids