Journalists around the country are getting underway on important stories ranging from driverless cars to gene editing to sea level rise this week, thanks to grants issued in the first round of the Aotearoa-New Zealand Science Journalism Fund.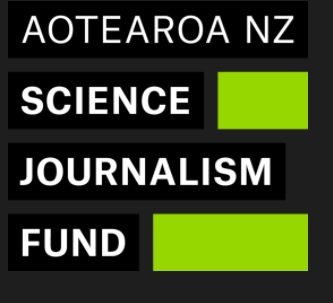 Twenty applications were received for the $20,000 of funding available, with most major New Zealand media outlets represented in the pitches. Six projects will receive funding including:
Climate change: Impacts and implications for New Zealand – funded by the Deep South National Science Challenge ($5000)
$1320 to Yvonne O'Hara to write a series of articles for the Otago Daily Times
$3680 to Eloise Gibson to write an article for Newsroom
Controversial technologies: Should we even go there? – funded by Te Pūnaha Matatini ($10,000)
$4500 to Naomi Arnold to write an article for New Zealand Geographic
$4000 to Simon Morton to support a feature on RNZ's This Way Up
$1500 to William Ray to support a series on RNZ's Our Changing World
Election 2017: where science and policy meet – funded by Dr Rebecca Priestley with money from the 2016 Prime Minister's Science Communication Prize
$5000 to fund a video project by Jamie Morton and Damian Christie to run in association with online features in New Zealand Herald
All of the projects will be published by the end of the year and made available following publication under Creative Commons licence.
"Overall we were extremely impressed with the range and quality of the applications – from established science journalists to relative newcomers, from a range of media and from around the country," said the fund's founder Priestley.
The five judges included Dr Tara Ross from the University of Canterbury, Dr Rebecca Priestley from Victoria University of Wellington, Professor Tahu Kukutai from the University of Waikato, Dacia Herbulock from the Science Media Centre, and Dr Hamish Campbell from GNS Science.
The next call for applications will be made in early 2018. Any organisations wanting to support the fund, please contact Rebecca Priestley at sciencejournalismfund@gmail.com.
Readers will also have the opportunity to support the Aotearoa-New Zealand Science Journalism Fund through PressPatron, a new crowdfunding platform allowing readers to make contributions towards the type of content they love consuming.
"Round one showed both that journalists want to work on important science-related stories and that there is appetite to fund them doing so," said Dr Priestley.
"We are looking forward to seeing these projects come to fruition and to working on securing funding for round two."
About the Aotearoa New Zealand Science Journalism Fund   
The Aotearoa New Zealand Science Journalism Fund is the first independent journalism fund dedicated to furthering coverage of the science-related issues that impact New Zealanders. The fund was set up by Rebecca Priestley, winner of the 2016 Prime Minister's Science Communication Prize, in association with the Science Media Centre, to support journalism that highlights the science that underpins, or informs, major issues facing our society.
CONTACT:
Dr Rebecca Priestley
sciencejournalismfund@gmail.com
Visit www.sciencejournalismfund.nz to find out more about the Aotearoa-New Zealand Science Journalism Fund
Visit www.presspatron.com/science-journalism-fund.html to make a contribution to the Fund.