In an analysis article just published in The BMJ, Prof Martin Llewelyn argues that it's time to drop "complete the course" message for antibiotics as it's not backed by evidence and should be replaced.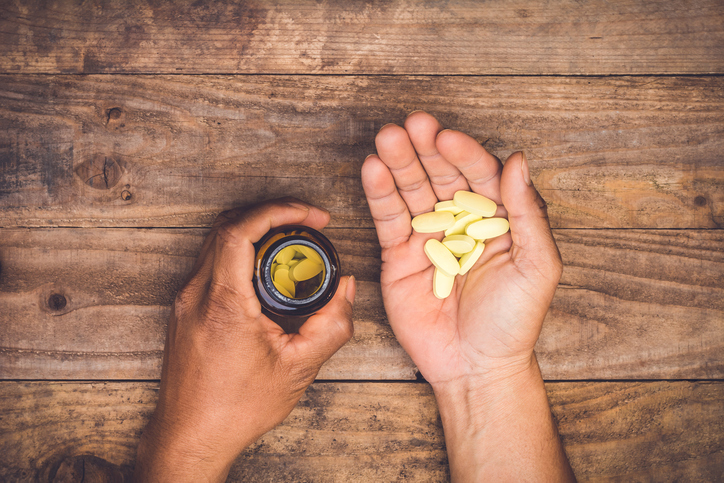 Patients are put at unnecessary risk from antibiotic resistance when treatment is given for longer than necessary, not when it is stopped early as previously thought, they say. The authors believe a new message for patients such as 'stop when you feel better' is needed, but future clinical trials will help determine the best duration of antibiotic treatment.

The UK SMC gathered expert reaction to the paper, please feel free to use these comments in your reporting.

Prof Peter Openshaw, President of the British Society for Immunology and Professor of Experimental Medicine, Imperial College London said:
"I have always thought it to be illogical to say that stopping antibiotic treatment early promotes the emergence of drug-resistant organisms. This brief but authoritative review supports the idea that antibiotics may be used more sparingly, pointing out that the evidence for a long duration of therapy is, at best, tenuous. Far from being irresponsible, shortening the duration of a course of antibiotics might make antibiotic resistance less likely.
"It could be that antibiotics should be used only to reduce the bacterial burden to a level that can be coped with by the person's own immune system. In many previously healthy patients with acute infections, letting them stop the antibiotics once they feel better has considerable appeal.
"However, there are clearly circumstances where antibiotics should be given for extended periods. This includes conditions where the host's immune response is unable to cope well with the infection, where there is poor tissue diffusion of the antibiotic into the area of infection, or when the organism is very slow growing or can lie dormant (tuberculosis, for example).
"Ideally, there should be clinical trials to support the duration of therapy but in the meantime it should be up to the prescriber to recommend how long to continue treatment."
Prof Alison Holmes, Professor of Infectious Diseases, Imperial College London and the Director of Infection Prevention and Control (DIPC) and Associate Medical Director for Imperial College Healthcare NHS Trust, said:
"A great British world leading expert in infectious diseases, the eminent and wise Professor Harold Lambert who sadly recently died, made this very point in his Lancet article 'Don't keep taking the tablets?' on the very same subject in 1999.
"It remains astonishing that apart from some specific infections and conditions, we still do not know more about the optimum duration of courses or indeed doses in many conditions, yet this dogma has been pervasive and persistent.
"Whilst there has been an enormous focus on developing new agents to combat AMR, there is just not enough existing data and current research to optimise the prescribing of existing antibiotics in terms of dosage and duration.
"The 'complete the course' message also directly conflicts with the societal messages regarding the changes needed in behaviour and attitudes to minimise unnecessary exposure to antibiotics."
Prof Mark Woolhouse, Professor of Infectious Disease Epidemiology, University of Edinburgh, said:
"In recent years there has been a number of scientific studies questioning the wisdom of all patients given antibiotics "completing the course". This welcome contribution to the debate by Llewelyn and colleagues explores the implications of that idea for clinical practice. They conclude that there is not enough good general evidence to support the idea that completing a course of antibiotics is necessarily helpful to the patient, and they argue strongly that it contributes to a general overuse of antibiotics that is leading to unprecedented problems of drug resistance and failed treatments.
"The article underlines that educating not only patients but also doctors is essential to changing current prescribing practices. It is very clear that prescribing practices do need to change; there is every indication that current volumes of antibiotic usage are too high to be sustainable. We need to start to use antibiotics more wisely before it's too late. The longer we delay the worse the resistance problem will become."
Prof Jodi Lindsay, Professor of Microbial Pathogenesis, St George's, University of London, said:
"This article provides a good overview, and the advice is sensible. i.e. 'stop antibiotics when you feel better' rather than 'complete the course of antibiotics'.
"The evidence for 'completing the course' is poor, and the length of the course of antibiotics has been estimated based on a fear of under-treating rather than any studies. The evidence for shorter courses of antibiotics being equal to longer courses, in terms of cure or outcome, is generally good, although more studies would help and there are a few exceptions when longer courses are better (for example, TB).
"The evidence that using less overall antibiotics will reduce antibiotic resistant infections is solid.  Therefore, the overall message to conserve precious antibiotics is simple and important.
"The article also provides some of the interesting social reasons that this message has not been adopted earlier by clinicians, policy makers and the public, in hospitals and in the community."
Declared interests
Prof Openshaw: "Prof Peter Openshaw's research is funded by MRC, Wellcome Trust and the European Union and has collaborative grants with GlaxoSmithKline. He declares no relevant financial conflict."
Prof Holmes: None declared
Prof Woolhouse: "I have no conflict of interest."
Prof Lindsay: "No conflict."