Commuters heading north out of the capital face major delays getting home as a result of this afternoon's landslip, which is still blocking a number of lanes in both directions.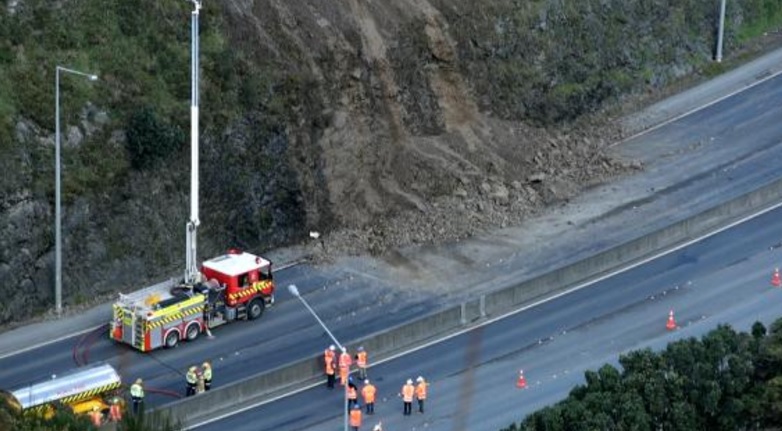 Geotechnical engineers have been surveying the area as the effort to clear the rock and debris continues.
The slip in the Ngauranga Gorge follows a more substantial landslide in April that blocked State Highway 3 through the Manawatu Gorge. That highway remains closed.
The SMC asked geotechnical engineers to for their reaction to the Ngauranga slip.
Check the New Zealand Transport Agency website for road closure updates.
Professor Michael Pender, Department of Civil and Environmental Engineering, University of Auckland, comments:
"I don't think this is in the same category as what has been happening in the Manawatu Gorge, which has been problematical for some time.
"I have had a long interest in the greywacke slopes around Wellington and been impressed how stable they have remained (even in the recent earthquakes). If Wellington has had as much rain in the last few months as Auckland, then it might be a problem with a build-up in water. It is difficult to say much more without actually visiting the site
"I expect the first priority is to clear the debris, then geotechnical engineers and engineering geologists will do a thorough assessment of the situation and decide what, if any, stabilisation measures are necessary."