New Zealand scientists have joined an international group of 200 scientists and medical professionals calling for further restrictions on antimicrobial agents used in consumer products.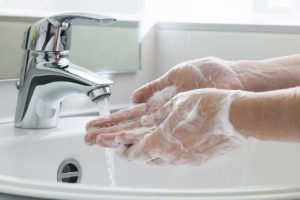 The Florence Statement, released this week, called for triclosan, triclocarban and other antimicrobial chemicals to be avoided, except in cases where there was a clear, evidence-based health benefit and adequate evidence for safety.
Cawthron Institute environmental toxicologist Dr Louis Tremblay said that soaps containing triclosan were shown to be no more effective at controlling the spread of disease than soaps without the antimicrobial agent, and they had been shown to have negative effects in the environment.
"Triclosan is put in hand soap in order to kill the bugs on our hands," he told TVNZ. "Once it's washed down the drain it enters the environment and there it plays the same role on bugs there."
University of Auckland microbiologist Dr Siouxsie Wiles told TVNZ that evidence from animal studies suggested the products could have an effect on hormones, sperm quality and birth weight of babies.
"There's no reason why the government can't step in and say we should get rid of these products," Dr Wiles said.
The SMC asked experts Dr Tremblay and University of Canterbury's Dr Sally Gaw about triclosan products last year.
The Florence Statement was covered by local media, including:
NZ Herald: Calls for toxic chemicals used in soap and toothpaste to be banned
TVNZ: Anti-bacterial soaps, toothpaste and cosmetics claim to keep us healthy – but do they?
Radio NZ: Call to curb use of anti-bacterial chemicals