The Government has released this year's Budget, with $250 million earmarked for science and innovation initiatives.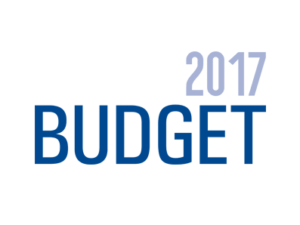 This page will be updated with any new announcements and expert reaction.
Finance Minister Steven Joyce delivered his first budget today: the National-led Government's ninth budget.
The Science and Innovation sector will receive $255.6 million of investments over the next four years, including:
Several pre-budget announcements were made earlier in the month, including:
The SMC collected the following commentary from key players in the science and innovation sector.
Professor Shaun Hendy, director, Te Pūnaha Matatini and Professor of Physics at the University of Auckland, comments:

"This seems like a fairly steady as you go budget for science and innovation with government investing more in some of its large funding programmes, particularly those that support economic growth. We had already heard about the extra $75m increase over four years for R&D grants for business – boosting innovation in the business sector is a good thing for the economy, but it is still debatable as to whether the Callaghan grants represent the best way to do this. A couple of recent studies of these grants by Motu and the Productivity Commission found only weak evidence that the grants have led to increased innovation in the businesses that receive them. Callaghan Innovation has also developed a poor reputation for their administration of these grants, and will need to lift ts game if we are to get value from them.
"I was also interested to see funding to support a plan to attract multi-nationals to do R&D here in New Zealand. International evidence suggests that multi-national R&D has significant benefit for local firms in the host country, but New Zealand has always struggled to attract this type of activity. The decisions that multinationals make of where to locate their R&D depend strongly on factors such as market access and the health of the local innovation ecosystem. In my opinion, the key to attracting multinational R&D to New Zealand is to make sure our innovation system is humming and not hurting.
"It is pleasing to see the government follow through on increased funding for natural hazards monitoring, in spite of Gerry Brownlee's melt-down last year following the inadequate response to the tsunami that followed the Kaikoura earthquake. No one can say it is an easy job being the Minister who has to face up to natural disasters, but Brownlee's tendency to shoot the messenger was not helpful in that role. Good on the public, then, for getting behind GeoNet to ensure that the country has effective 24/7 hazards monitoring.
"Finally – and sadly it seems I have to bring this up every year – I am still waiting to see a reinvestment in post-doctoral fellowships by this government. A simple mistake in policy advice led to the government's fellowships scheme being axed in 2012. Mistakes do happen, especially in a policy domain that tends to lack good sources of data, but the failure to investigate and mitigate the consequences of this error has potentially had a damaging impact on the careers of hundreds of young scientists."
Dr Craig Stevens, president, New Zealand Association of Scientists, comments:
"It's a mild budget from the perspective of science. It is positive to see the boosts spread across the full spectrum of science so that PBRF  [performance-based research fund] supports some basic research, Endeavour Funding gets a boost in the middle and industry activity is supported through Callaghan Innovation.
"There is still some way to go to get anywhere near the sorts of investment in science seen in other countries where, for example, we spend roughly half of that spent per capita in Australia.
"The increases in the budget directed towards science will enable some activity to grow at a rate above inflation. There does seem to be a swing towards directed research, with no new support for the Marsden Fund. The Marsden Fund was given a real boost last year and we hope that this levelling of support is due to that, and not in response to the recent MBIE review of the Marsden Fund which concluded, incorrectly in the view of the NZAS, that the Marsden Fund needed to align more with government strategies.
"While the PBRF received a welcome boost, it is important to recognise that PBRF supports a much wider spectrum of work and administration than science, and indeed innovation.
"Increased support for environmental science is positive. Support for Antarctic science, including Scott Base re-development, marine protected areas and natural hazards are all positive signs that science is about a wider set of issues beyond direct economic results.
"The Endeavour Fund received a substantial boost over the next four years which should see several new mission-led projects possible.
"The actual amount of funding is only part of the picture. The Association calls for improved processes so that more of the taxpayer's money goes into actual science and that we do something about the morale-destroying success rates for ideas. It also would like to see more clarity in how money channelled through Callaghan Innovation benefits the nation.
"With growing challenges like climate, health, housing, diversity, environment, education and more besides, the New Zealand Association of Scientists believes that in the long term we will need to be smarter as a nation about how we meet these challenges."
Anthony Scott, chief executive, Science New Zealand, comments:
"The Antarctic is a canary in the mine for climate change. So the increase in Antarctic research will ensure we better understand this vital region which has such impact on our climate and economy. It also enables New Zealand to continue its significant contribution to global efforts to understand climate change and to define actions to adapt or mitigate.
"Hazards monitoring is vital to our communities and our economy. We live in one of the most dynamic zones in the world. We need to ensure that events are quickly understood and information conveyed. The new money will improve preparedness and response to the full range of New Zealand's varied natural hazards, from earthquakes to volcanoes, tsunami and landslides.
"The increase in the Endeavour Fund, the nation's contestable fund is very welcome. The Endeavour Fund enables New Zealand's brightest and most innovative scientists to test their ideas in areas which benefit New Zealand. New Zealand's wealth and well-being depends upon science research which protects the environment, our current economic base, and opens new areas of opportunity.
"The Growth Grants increase will further assist New Zealand's businesses to grow their R&D investment and capability. Attracting multinational companies will enhance the national innovation eco-system and bring or keep top people and the supporting infrastructure in New Zealand."
Dr Andrew Cleland, chief executive, Royal Society Te Apārangi, comments:
"Additional investment in science, innovation and tertiary education is welcome. The investments in the Endeavour Fund of $81.9 million and the Callaghan Innovation grants of $74.6 million, both over four years; as well as the investment in tertiary education and skills training of $132 million over 4 years are important.
"New Zealand generates far more excellent research proposals than can be funded at present so new investment is likely to be beneficial for our nation. Further, commitment to growth in the strategically focussed Endeavour Fund, which will provide new opportunities for our research organisations, will benefit our economy.
"Research costs around the world inflate rapidly, while competition for top researchers is rising so it is vital that science and innovation expenditure increases every year. Otherwise we fall in global competitiveness for research talent and lose more of our best overseas. Thus, whilst increases in funds like the Performance Based Research fund of $52.5 million over 4 years are welcomed, we have to acknowledge that such investments are part and parcel of maintaining competitiveness.
"Antarctic science and natural hazard monitoring needed more funding to better understand and manage major risks to New Zealand from geohazards and changing climate and we are pleased the Government has recognised this."
Professor John Raine, Pro Vice-Chancellor Research and Innovation, Auckland University of Technology, comments:
"This is a steady but unremarkable budget for the research sector. There are welcome boosts for the Endeavour Fund, Callaghan Innovation R&D grants for industry, and for the PBRF. The budget is disappointing overall in regard to additional investment in the Strategic Science Investment Fund, which supports new platforms of science and technology R&D.
"The investments in Antarctic research and natural hazards monitoring are valuable, but there appears to be little for the high-tech sector, e.g. NZ needs to invest in data science and technologies if we are to participate in the AI technology wave, and create new NZ industries, rather than simply being adopters of overseas technology in the future.
"If we are to grow our high tech economy rapidly, additional underpinning government investment focused on long horizon R&D supporting sunrise industry sectors is vital."
Dr Andrea Byrom, director, New Zealand Biological Heritage National Science Challenge, comments:
"On the face of it, this is a pretty good budget for science – almost $256M of new funding over the next 4 years. Of particular interest is $81.9M for the MBIE Endeavour Fund, and $52.5M for PBRF, as well as a number of other initiatives (e.g. for Antarctic science and earthquake/tsunami research).
"My only concern with the Endeavour fund is that the shift to 'open contestable' from strategically targeted investment has placed a major transaction cost on the science system with no shortage of proposals being put up in any given year, and an eventual success rate somewhere around the 5-7% mark. So we are still playing catch-up with a historically low spend on R&D relative to other OECD countries, and any new funding is keenly sought after. Nevertheless, it's good to see a new allocation here.
"Of particular relevance to the NZ's Biological Heritage National Science Challenge are the allocations to both Biosecurity (amongst other things for implementation of the Biosecurity 2025 Direction Statement) and Conservation, particularly the Battle for Our Birds.
"On Biosecurity 2025, we look forward to working with the Ministry for Primary Industries to deliver high-impact science alongside this operational spend as Biosecurity 2025 gets underway. On the Conservation spend, it's great to see the government continuing to make use of the credible scientific evidence that underpins the Battle for Our Birds. Whilst any new spend here is largely operational, increasingly we find that research teams are working closely with DOC scientists to glean maximum information out of large-scale predator control efforts, an approach that will stand us in good stead as we work towards Predator-Free 2050."
Professor Stuart McCutcheon, chair, Universities New Zealand, comments:
"We welcome the additional $7.5m of funding for the Performance Based Research Fund that will increase again to $15m from 2018/19. We also acknowledge the increase in funding to the Endeavour fund of $81.9m over the next four years. This provides support to high-quality research carried out by researchers from across the wider sector.
"This is essential to help New Zealand address the pressing issues we face and to stimulate innovation and growth within the business and export sectors.
"The 1% increase across-the-board tuition subsidy increase announced today is below the expected Consumer Price Index of 2.2%. So university funding isn't even keeping up with cost increases.
"The key issue is that New Zealand's universities continue to be underfunded for the tuition they provide. Our universities now receive just 95% of the OECD average per student. That puts our funding at the same level as countries like Slovenia, Spain, and Estonia.
"Despite this, our universities are all ranked in the top 500 of world universities and deliver teaching and research that matches that of countries like Australia, Canada, the United Kingdom and the United States who receive 30-90% more funding per student.
"Today, the government again failed to seize the opportunity to put this right and to enable us to create the truly great institutions that competitor countries have and New Zealand needs."
"As a consequence of continued underfunding, we will see further slippage in university rankings despite the hard work and commitment of university staff. Universities will struggle to provide young New Zealanders access to a world-class university education. They will struggle to develop innovative research that benefits all New Zealanders. And it will be more difficult to attract international students to New Zealand universities – students who currently bring $1 billion to the economy annually.
"Government should be investing in the development of skills and knowledge to build an innovative, internationally competitive, knowledge-based economy.
"This requires New Zealand to be able to deliver world-class teaching to carry out world-class research. This budget fails New Zealand and New Zealanders by contributing to further erosion of a system that is already at breaking point."