Friday night's Canon Media Awards could have been a glum affair, preoccupied with recriminations over the failed media mega merger that would have affected so many in the room.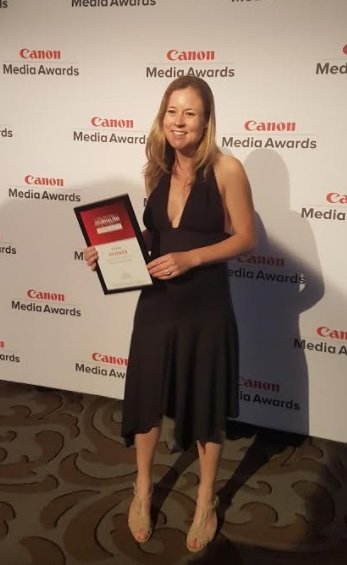 The audience response to hilarious emcee James McOnie's digs at the media, showed that journalists are still able to laugh at themselves.
The Canons did exactly what they were meant to – celebrate the best journalism of the past year and an industry that, while at a crossroads, has a bright future and an incredible wealth of talent.
That talent was certainly evident in the portfolios of the finalists in the Science & Technology Award for journalism, which the Science Media Centre sponsors.
The winner was Kate Evans, writing for New Zealand Geographic, with a portfolio spanning the Kaikoura earthquake, swamp kauri and the search for the long thought extinct South Island kōkako.
It was a great night for New Zealand Geographic, which won Magazine of the Year. New Zealand Geographic editor Rebekah White was also a finalist for the Science & Technology Award.

Other finalists included RNZ's Alison Ballance and the New Zealand Listener's Rebecca Macfie.
Congratulations also to Rachel Thomas, Stuff health reporter and former science reporter, who won the nib Health Journalism Scholarship – Junior.
The applications were so good in the senior category that nib agreed to award two scholarships, to
Dylan Cleaver from the New Zealand Herald and Aaron Leaman, Stuff and Waikato Times
Congratulations to all winners and finalists.