Lead exposure in childhood was linked to lower cognitive function, IQ and socioeconomic status, according to data from the Dunedin Multidisciplinary Health and Development Study.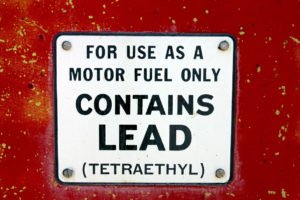 A study published today in JAMA used data from the longitudinal study, which has been tracking a cohort of 1,000 participants born in Dunedin in 1972 and 1973. Of the participants still alive at age 38, about half had been tested for lead when they were 11 years old.
High blood-lead levels were found in children from all socioeconomic levels, indicating the exposure was from leaded petrol fumes spread across all communities evenly – as opposed to lead pipes or leaded paint, which pose more of a threat to disadvantaged families.
By age 38, those study participants with high childhood lead levels had IQs, on average, 4.25 points lower than their peers and they were found to have lost IQ points relative to their own childhood scores. They were also in jobs of a lower socioeconomic status than their parents.
Dunedin Study associate director Professor Terrie Moffitt said the data came from an era when high lead levels were seen as normal for children.
"This research shows how far-sighted New Zealand was when the country banned leaded petrol in 1996."
"Lead exposure is very rare in Kiwi children today. But the findings suggest the importance of keeping up our vigilance against other environmental pollutants."
University of Otago public health researcher Dr Nick Wilson told the Otago Daily Times that the oil industry should take some of the blame for the damage caused, suggesting that there was deliberate lobbying by industry against removing lead additives from petrol.
The study's findings were covered by NZ and international media:
Stuff.co.nz: Children's exposure to lead linked to lower IQs, Dunedin Study finds
Otago Daily Times: Delay in taking lead out of petrol a 'tragedy'
TVNZ: High lead levels leave Kiwi kids of the 70s and 80s with lower IQ – study
Newstalk ZB: Dunedin study shows effects of lead exposure
Radio NZ: Children's exposure to lead linked to intelligence, lower job prospects
The Washington Post: Lead exposure alters the trajectory of children's lives decades later, study finds
Science Daily: Lead exposure in childhood linked to lower IQ, lower status jobs, as adults