On World Wildlife Day, Victoria University of Wellington's Dr Wayne Linklater writes in the Dominion Post about his thoughts on the "native good, exotic bad" message.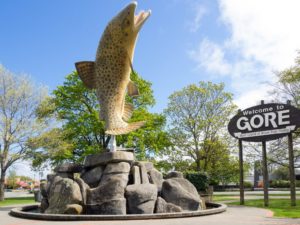 An excerpt (read in full):
I don't like my children being provoked to kill for conservation. And I don't like them being taught to demonise an entire species of animal, especially as the species is in New Zealand because we introduced them – the fault is ours, not theirs. I'd like my daughter to have empathy much more than I want her to have a reason and willingness to kill.
When my children first saw a possum, they didn't look in disgust at an exotic invader and ask when I would kill it. Instead, they looked in wonder, and a little fear, and asked questions about it – how it lives, what it likes and thinks.
But my daughter's young voice about the wonder of wildlife has been corrupted by the "native good, exotic bad" message. It wouldn't be so bad if the message was accurate – but it is not.
The message has become a mantra from New Zealand's conservation community, but it is fraught with inconsistencies and half-truths.
We launched Predator-free 2050 to eradicate predators of native flora and fauna, yet our Department of Conservation manages two other exotic predators in our lakes and rivers – trout and salmon – and many of us would say "rightly so".