The Otago Regional Council has approved funding for the potential release of a virus to target the region's rabbits.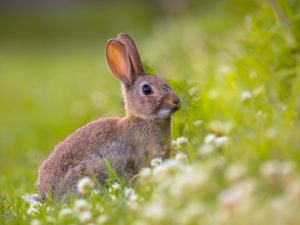 Update: The EPA has decided that the new product does not require regulation under the HSNO Act.
The K5 virus is a variant of the rabbit haemorrhagic disease (RHFV1) strain already in New Zealand. The virus – also called calicivirus – was illegally released into the New Zealand in 1997.
The original strain has become less effective – Landcare Research scientists say between 40 and 90 per cent of rabbits have gained immunity – and it's hoped that the K5 strain will give another boost to control efforts.
While the regional council has approved funding for the release of the virus, it is still pending approval from the Environmental Protection Agency.
A vaccine is available for domestic rabbits.
The potential virus release has been covered by local media, including:
Stuff.co.nz: Rabbit control virus potentially one step closer for Otago
Otago Daily Times: Rabbit virus spend approved
NZ Herald: Virus 'won't be the silver bullet we're all looking for
Newstalk ZB: NZ First says put bounties on rabbits, not viruses
Otago Daily Times: Plan to release RHD may cost $50,000
The Timaru Herald: ECan and ORC await approval to release rabbit virus