The Government will put up $3 million to strengthen unreinforced masonry on earthquake-prone buildings in Wellington, Lower Hutt and Marlborough following the November 14 Kaikoura earthquake.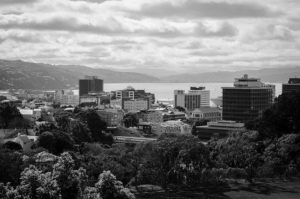 Environment Minister Dr Nick Smith announced the fund on Wednesday, which would force the owners of about 300 buildings to strengthen unreinforced facades and parapets within 12 months. At an estimated cost of $20-30,000 per building, 50 per cent of the costs will be met by government and local councils.
The decision was based on a report provided by the NZ Society of Earthquake Engineering in December. The society's president, Peter Smith, told the Dominion Post that the industry should have the workforce to accommodate the tight deadline, with less urgent work bumped to the back of the queue and work beginning as soon as possible.
Peter Smith told Radio NZ that the aim was not to frighten people, "but there is a heightened period of risk and that…has the potential for causing loss of life and we think that's appropriate to take these measures".
In the February 2011 Christchurch earthquake, 39 people were killed and 100 injured because of unsecured masonry.
The announcement was widely covered in NZ media, including:
Stuff.co.nz: New earthquake powers will force 300 building owners to strengthen within a year
Newshub: Wellington's quake-prone building owners given 12-month deadline
Radio NZ: 'Major risk': Govt sets deadline for quake-prone masonry
TVNZ: Wellington's quake-threatened building owners say $30k not enough for strengthening
Newstalk ZB: 300 'high-risk' buildings in quake-prone regions will have to be upgraded – Govt
The National Business Review: Government launches $3m fund, compels building owners to fix quake-risk masonry within a year