Over the summer break, New Zealand Herald science reporter Jamie Morton has kept readers informed with two summer science series.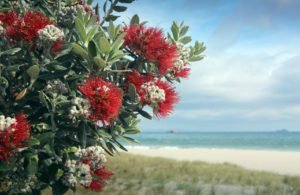 Five-part series 'Our Blue Backyard' explores Auckland University's research in the region's blue backyard, including innovations inspired by underwater creatures and the hardy critters living in rock pools.
Under the heading of 'summer science', stories have including stargazing, summer weather and eradicating pests from offshore islands.
The NZ Herald's summer science content includes:
Summer Science: The battle for our islands
Our Blue Backyard: Inside 'extreme' rock pools
Weird Science: In Oz, feral cats are everywhere
Summer Science: A star-gazer's banquet
Our Blue Backyard: Inventions inspired by nature
Our Blue Backyard: Life beneath the waves
Summer Science: Our holiday weather explained
Our Blue Backyard: NZ is a seabird Mecca