As tourists are evacuated from Kaikoura – isolated by road since Monday morning's magnitude 7.8 earthquake – attention is starting to turn to the recovery process.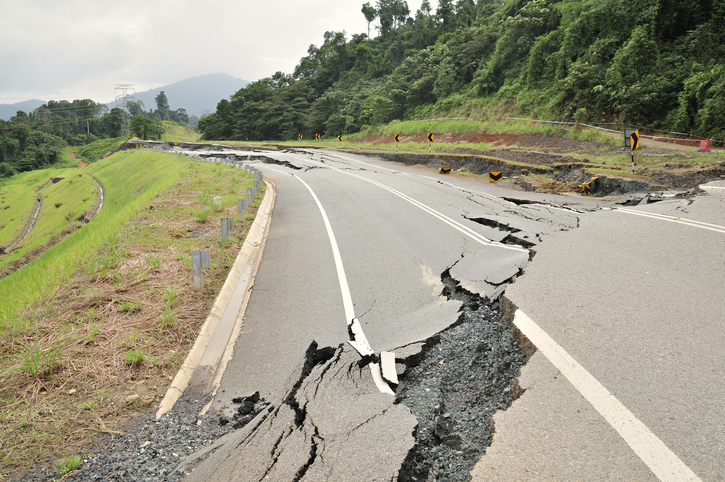 Reopening the state highway and strengthening alternative routes will be critical to connecting Kaikoura and surrounding rural communities with essential supply lines.
Jersey Seipel is a lecturer in humanitarian logistics at the University of Sydney and also teaches logistics and supply chain management at Massey University.
Tourism & Livelihood:
"Clearly, for those with damaged homes or whose livelihood has been affected (Kaikoura relies mainly on tourism) it will be a long road ahead. Farmers, rural Bed & Breakfast owners, the coastal fishing industry … they all face difficult times and the negative impact of the earthquake will be felt for many months.
"But we are resilient and the amount of help being provided – not only from the government side, but also from the Student Volunteer Army and a very large number of private individuals – shows that we band together and assist each other when times get tough. I have all confidence that the people who have been affected by the earthquake will not be left to face the consequences of this natural disaster alone.'
Roads & railway lines:
"The main objective right now is to re-open the state highway as quickly as possible, while strengthening the existing alternative routes as well. The railway needs to be re-built, but this will take time. Nevertheless, it needs to be done, as rail transport between Christchurch and Picton is simply too important to be ignored.
"In the meantime, road transport will be the primary means of supply for the affected region. One of the main lessons to be learned from the disaster is to decrease our vulnerability with regard to single roads leading in or out of a region (and this applies to Wellington even more so).
"In the long term, alternative routes need to be developed; we simply can no longer rely on a single road as the sole means of access. Bridges and tunnels are bottlenecks, but form a critical part of our land transport network; these need to be assessed and strengthened where necessary.
"Some of the consequences of the current situation will be an increase in lead times for road transport between the top of the South Island and the regions further south, especially so while the railway is out of action. Higher freight costs, as well as traffic congestion, are likely as well.
"Small towns like Murchison will see a substantial increase in through-traffic over the coming months; this will present opportunities to some (gas stations, owners of cafes or bed & breakfasts), while others will experience traffic delays, or an increase in road noise & pollution. Rest areas for truck drivers and re-fuelling stops should be prepared along the alternative route."
Waste Water:
"While supplying the people of Kaikoura and the related areas will be manageable, one of the growing concerns is the damage to the waste water system in town. Waste water is less of a problem for isolated farms, but the residents of Kaikoura (and eventually tourists as well) are dependent on a functioning system to safely dispose of dirty water and waste products. This issue is most pressing and needs to be tackled without delay. Emergency repairs to the existing, but now severely damaged, waste water network and treatment plants should be on top of the agenda."