Public health researchers and doctors have pushed for a sugary-drink free New Zealand at a symposium in Wellington.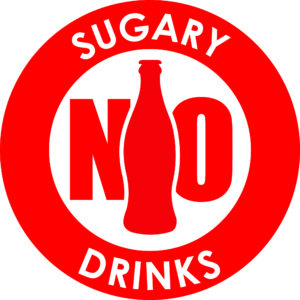 The FIZZ symposium on Tuesday included a launch of a new "no sugary drinks logo" which the organisers hope will be used by organisations, events and leaders to show their commitment to being free of sugary drinks.
The symposium came at the same time the World Health Organization (WHO) called for governments to tax sugary drinks in order to fight the global epidemics of obesity and diabetes.
The call was based on a WHO report that said policies leading to at least a 20% increase in the retail price of sugary drinks would result in reductions in consumption of those products.
Auckland University tax lawyer Dr Michael Littlewood spoke at the FIZZ symposium about how a tax on sugary drinks might work. He said a $1 per litre charge would be reasonable, and would mean the pricier yet smaller cans of fizzy drink were not targeted more than the large, low-cost bottles.
The logo and symposium were covered by local media:
Stuff.co.nz: Sugar tax debate: how could we tax fizzy drinks?
Newshub: 'No sugary drink' logo leaves sour taste for Beverage Council
Newstalk ZB: NZ's first "no sugary drinks logo" unveiled today