Research published this week has found one of the strongest genetic links to obesity, with carriers having a 35 per cent increased risk of developing obesity.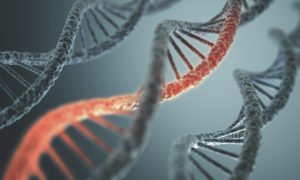 The US-based researchers found the genetic variant in Samoan populations, where they have been studying the high rate of obesity. About 45 per cent of the Samoan groups examined carried the gene, which as well as increasing the risk of obesity, also seemed to offer some protection against type 2 diabetes.
The Science Media Centre gathered reaction from local experts.
The findings were covered by New Zealand media, including:
TVNZ: Researchers find rare gene in Samoa linked to risk of obesity
Radio NZ: Gene linked to obesity found in half of Samoans
Stuff.co.nz: Gene thought to partly explain high rates of obesity among Samoans
Newshub: Gene linked to Samoa's obesity epidemic
NZ Herald: Samoan obesity's gene link
Newshub: Samoa's 'obesity gene' isn't the only problem
TVNZ: Samoan bootcampers determined not to be beaten by genetics