New Zealand's conservation and environmental science aims are to be strengthened, thanks to a newly released public discussion paper that will lead to a "roadmap" identifying priority areas for scientific research during the next 20 years.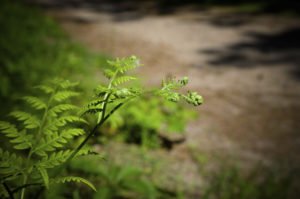 The roadmap will build a cohesive and strategic approach to environmental science in New Zealand, help core government departments set research priorities and influence future funding proposals.
Consultation on the roadmap is open until September 7 and there will be meetings held around the major centres in August. More information, including the discussion paper, is available on the Ministry for the Environment's website.
The SMC gathered expert reaction on the roadmap. Feel free to use these quotes in your reporting.
Dr Cate Macinnis-Ng, senior lecturer, Biological Sciences, University of Auckland, comments:
"I welcome the broad scope and wide coverage of the document. New Zealand has a number of very pressing environmental challenges. Specifically, freshwater (quality and quantity), invasive pests and ongoing soil degradation are all very concerning. The roadmap identifies these issues across 12 themes, in addition to other challenges that have received less attention including climate change.
"On the positive side, the roadmap also highlights some of the opportunities in the environmental space including new technologies and mātauranga Māori. Better integration of mātauranga Māori and tikanga Māori into environmental assessment and management has huge potential for improving environmental and social health for all New Zealanders.
"We all have a stake in the environmental wellbeing of our country and I encourage everyone to contribute to the consultation. Good environmental practice requires sound science, workable policy and engagement from all stakeholders. The roadmap and consultation process gives everyone an opportunity to get involved."
Dr Craig Stevens, President, New Zealand Association of Scientists (NZAS), comments:
"The NZAS sees it as a positive step for Government to be taking an overview of the role science plays in various sectors of our society and culture. Hot on the heels of the Parliamentary Commissioner for the Environment's report from a few weeks ago, both document the many challenges for New Zealand if it wants to maintain its environmental values.
"The fact that they have developed and released the Conservation and Environment Roadmap first points to the importance of this sector to New Zealand. The Roadmap is, however, very high level so it remains to be seen how it will actually influence front-line science.
"This is compounded by its release being out of sync with the National Science Challenges which support significant activity and leadership in this area – it will be another three years before these have any significant re-focus. We hope too that effort is made to connect this sector document with the Primary sector report as they are not separate."