A simple device thought to improve the safety of babies sharing their parents' bed has not been supported by the Government, despite numerous calls from coroners.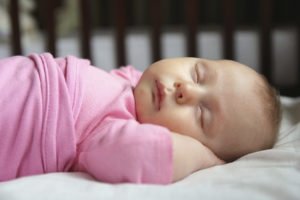 Pepi-pods or wahakura are small bassinets that allow babies to co-sleep with their parents with less risk of Sudden Unexpected Death in Infancy (SUDI), commonly known as cot death.
University of Auckland's Professor Ed Mitchell has lead research that suggests a drop in SUDI cases since 2009 is due to the uptake in pepi-pods and wahakura. The fall in cases was greatest in Māori, where bed-sharing is customary.
But Weekend Herald reporter Olivia Carville investigated more than 75 coroners' reports and documents released under the Official Information Act and found the Ministry of Health had pulled funding for a programme that would have increased the reach of the simple sleep devices.
Ministry of Health chief adviser on child and youth health Dr Pat Tuohy told the New Zealand Herald that evidence for pepi-pods preventing SUDI was "at best circumstantial".
At least 12 coroners since 2008 have called for the devices to be provided to at-risk families and Professor Mitchell told the NZ Herald that it was "time for the Government to support this program".
Media coverage of pepi-pods included:
New Zealand Herald: Funding for safe-sleep bassinets secretly shelved by Government
New Zealand Herald: 'Institutional racism' behind funding decision
New Zealand Herald: Coroner backs baby pod use
New Zealand Herald: Lower infant death target slammed
Newstalk ZB: Govt secretly stopped funding for bassinet which keeps babies alive
Radio NZ: Researcher sure pepi pods save lives