The Science Media Centre welcomes a new staff member, Dr Sarah-Jane O'Connor, as our new media advisor.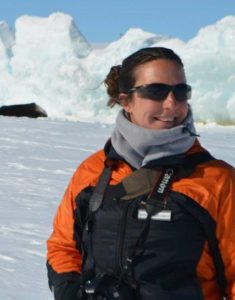 Sarah-Jane takes over from John Kerr, who finishes on July 8 after five years in the role. John is heading to Victoria University in Wellington to study toward a PhD on the psychology of science communication and we wish him well for his research.
Sarah-Jane comes to us with a background in science and media. After finishing a PhD in Ecology from the University of Canterbury, she did the university's Postgraduate Diploma in Journalism in 2013 as a Fairfax Media intern. She then worked as a reporter for The Press for two years – first in Christchurch as a breaking news reporter, then on the West Coast as a sole charge regional reporter. After leaving Fairfax Media, she worked as an assistant editor on SMC's blog network, Sciblogs, then as a web writer with the Ministry for Primary Industries.
Sarah-Jane's PhD was an ecological and genetic study of the seed dispersal of matai – Prumnopitys taxifolia – with a focus on what birds and mammals dispersed or predated seeds in remnant forests on Canterbury's Port Hills. Previously, she studied seed dispersal of native plants by tui as part of her Bachelor of Science with Honours – also from the University of Canterbury.
Outside of work, Sarah-Jane likes her two cats, motorbikes, craft beer and buying more books than she could ever possibly read.
You can contact Sarah-Jane on sarah-jane@sciencemediacentre.co.nz.