Writing in the New Zealand Herald, Victoria University of Wellington professors Tim Naish and James Renwick – ahead of their nationwide speaking tour – outline 10 facts New Zealanders might not know about climate change.
An excerpt (read in full).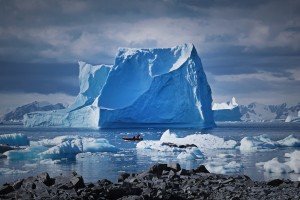 Ten things New Zealand can learn about climate change
1 Wellington has the longest continuous carbon dioxide record in the Southern Hemisphere.
The measurement station at Baring Head at the mouth of Wellington Harbour (now run by Niwa), and its predecessor at Makara on the coast west of the city, have been measuring carbon isotopes since the 1950s and carbon dioxide since the early 1970s.
The only longer-running site is the famous Mauna Loa record in Hawaii, started by Charles Keeling in the late 1950s.
2 The last time we had a record cold year was 1909.
Temperatures vary up and down from year to year, because of El Nino and La Nina events, or in association with other natural influences.
But the background trend has been upwards for all of the last century and beyond.
The warmest year in the observational record going back to the 1880s was 2015, and the previous record warm year was 2014.
Meanwhile, 2016 looks set to be the new record warm year.
The coldest year on record since 1880 is 1909, 107 years ago.
Temperatures today are so much higher than they were then that even a huge volcanic eruption blocking out sunlight for months would not cool the planet back to early 20th century values.
Ten by Ten tour dates
Professors Naish and Renwick are on a nationwide tour, see all dates and register for tickets.
Napier: 6pm Wednesday, July 6, Century Theatre, MTG, 9 Herschell Street
Palmerston North: 7.30pm Thursday, July 7, Palmerston North Public Library, 4 The Square
Christchurch: 6.30pm Wednesday, August 3, C1 LT, Central Lecture Theatre Block, University of Canterbury, Arts Road
Dunedin: 5.30pm. Thursday August 4, Hutton Theatre, Otago Museum, 419 Great King Street
Wanaka: 6pm Friday, August 5, Presbyterian Church Hall, 91 Tenby Street
Auckland: 6pm Tuesday September 6, The Auditorium, Level 2 Auckland Museum, The Domain, Parnell
Wellington: 6pm Wednesday September 7, Aronui Lecture Theatre, Royal Society of New Zealand, 11 Turnbull Street, Thorndon
Nelson: 7.30pm Thursday, September 8, Elim Christian Centre, 625 Main Road, Stoke