New Zealand high school students are now more likely to delay sexual activity, but they are less prepared to practice consistent safe sex, new research suggests.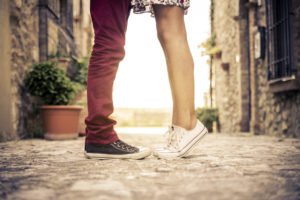 A new study by researchers at the University of Auckland, published in the Australian and New Zealand Journal of Public Health, drew from the Youth2000 survey series which has surveyed over 27,000 high school students in 2001, 2007 and 2012.
Between 2001 and 2012, there were significant reductions in the proportion of students who reported 'ever having sex' but an overall decline in contraception use.
Lead researcher, Dr Terryann Clark of the University of Auckland's School of Nursing, said in a media release that current strategies to improve access to contraception were not working.
"Declining contraceptive use over an 11-year period suggests that current strategies are inadequate, particularly for Māori, Pacific and socioeconomically deprived students. Appropriate and accessible sexual and reproductive health services and comprehensive sexuality education are urgently required."
Health professionals and educators do not address sexual health issues with youth well, she said, with sexual health "still shrouded in secrecy, shame and embarrassment".
The Science Media Centre collected the following expert commentary:
Dr Sue Bagshaw, Senior Lecturer, Christchurch School of Medicine, University of Otago, comments:
"This is the same trend we are seeing in alcohol and other drug use, with less students indulging, but those who are seem to be using quite a lot.
"I would like to think that the public health and health education messages are getting through and that as schools focus on more nurturing and resilience promoting environments they are seeing the results. I think that this is all certainly helping.
"The cynic in me says that there is so much time spent on social media they don't have the time to do any other socialising, more qualitative research is needed to find out if this is the case."
Read more about the study on Scimex.org.
Media coverage of the survey results includes:
New Zealand Herald: Teens and sex: what's going on in our schools?
Stuff.co.nz: Teenage sex shrouded in 'secrecy, shame and embarrassment'
Newshub: Sex education strategies 'inadequate' – study
TVNZ: Kiwi teens delaying sexual activity, but less likely to use contraception
TVNZ: Research says confidential access to contraception difficult for some teens
The Wireless: High school students are having less sex