Trampoline-related injuries drop in the winter but bounce back in spring, finds a New Zealand study.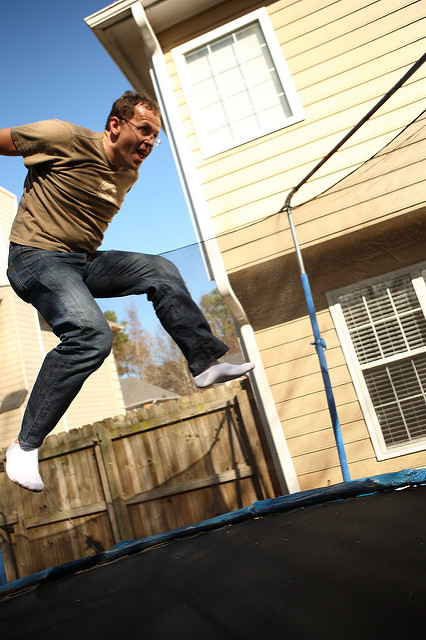 The research, published today in the New Zealand Medical Journal, catalogued all trampoline related injuries recorded in South Auckland emergency departments since 2000.
Broken arms were by far the most common injury, accounting for two-thirds of the nearly 350 admissions recorded. There was a fairly even split between boys and girls, although Māori were disproportionately represented.
The number of injuries per month peaked in October and November each year. "Outside temperature and favourable weather conditions clearly play a key role here," the University of Auckland authors noted.
Given the timing of the jumping trampoline injuries, the authors suggest piggybacking awareness messages on other on regular springtime announcements.
"The peak incidence of trampoline-related injuries occurred around the beginning of spring daylight savings time each year," they write.
"This could therefore prove an opportune time to remind children and parents about trampoline safety at the same time as daylight savings reminders."
Coverage of the research includes:
Newshub: Daylight saving gives trampoline injuries a bounce – study
Yahoo NZ News: Trampoline injuries bounce up in spring
Stuff.co.nz: Trampoline injuries spike in spring, calls for safety push around daylight savings