The national budget announced today introduces a new Freshwater Improvement Fund valued at $100 million.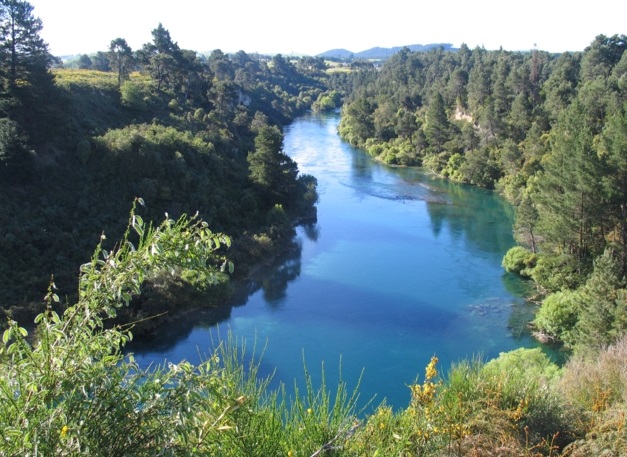 Over the next 10 years the fund will support initiatives to clean up New Zealand's rivers, lakes and aquifers.
The SMC collected the following commentary.
Dr. Marc Schallenberg, Department of Zoology, University of Otago and President of the New Zealand Freshwater Sciences Society, comments:
"The increasing amounts of taxpayer funding being allocated to 'cleaning up' degraded freshwaters is an acknowledgement by the Government that many of our lakes, rivers, estuaries, wetlands and groundwaters are degrading at a rapid rate.
"While this acknowledgement is welcome by freshwater scientists who study and manage many of the polluted ecosystems, the problem is a national-scale problem requiring strategic, socio-economic (as well as environmental) solutions. Taxpayer money going toward local pollution hotspots doesn't address the overall problem.
"The case of Te Waihora/Lake Ellesmere is an example of the investment problem, where the government has given 'clean-up' funds to address the problem of one of New Zealand most polluted lakes, while at the same time supporting new irrigation in the catchment which will drive further agricultural intensification, further polluting the lake. Is this a good investment strategy? It illustrates how we are unlikely to catch up with the environmental problems (or ever reach an endpoint in required clean-up funds) unless we address their causes at a broader and deeper scale.
"This is not to imply that all the 'clean-up' funds so far have been spent in a futile manner. The taxpayer investment in the Taupo catchment nitrogen cap and trade scheme is a serious attempt to avert a pollution catastrophe in Lake Taupo.  The scheme has resulted in a reduction in agricultural intensity in the Taupo catchment in order to try to safeguard the health of the lake.
"The new 'clean-up' fund money announced today will prioritise projects which also gain support 'from business or philanthrophic funds'. By doing this, the government seems to be trying to attract co-funding for the 'clean-up' projects. While this may seem like a good idea, it may divert the 'clean-up' funds away from important restoration projects and into other less appropriate projects simply on the basis of available co-funding.
"As a taxpayer, I would prefer to see polluting industries contributing substantial co-funding to cleaning up the polluted waters that they created.  Then the 'clean-up' fund would seem a bit less like a taxpayer subsidy, provided by government on behalf of industries, to restore the freshwater habitats that the industries have polluted."