The authors of a report reconstructing the history of New Zealand's fisheries catch – and finding it out of step with official figures – have responded to to some of the criticisms levelled at their research.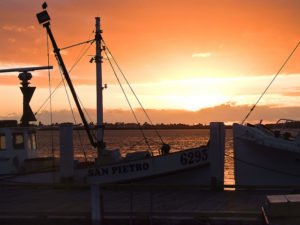 You can read earlier expert commentary on the report collected by the SMC and a response from the Ministry of Primary Industries here.
Writing in the New Zealand Herald,  report author Glenn Simmons from the University of Auckland and his colleagues rebut some of the concerns raised over the reports finding and methodology.
An excerpt (read in full here):
Research has uncovered decades-long, large-scale fish dumping, now let's work together on correcting this.
It is well-known that observed vessels fish and report quite differently to unobserved vessels. Think about how carefully you drive when being followed by a police car. Scientists call this the observer effect.
Last week, our findings of widescale under-reporting and dumping of marine fish in New Zealand waters went public. Our study, part of a decade-long worldwide project to assess the total global marine catch, found six decades of under-reporting and put the true catch at 2.7 times official figures.
Why such a difference? Overwhelmingly, it is unreported commercial catch and fish dumped at sea. Internal reports by the Ministry for Primary Industries show the ministry has known for more than a decade about substantial misreporting and dumping, and in some cases did not pursue prosecutions, allegedly because of the lack of evidence.
This matters. Our catch reconstruction, which provides the best estimate to date of what's really occurring at sea, indicates that more than half of the fish caught in our waters by commercial fishers is not reported. That's a massive waste in itself, and New Zealand could earn money from those fish. It's also a bad look. And crucially, it undermines the Quota Management System (QMS), because catch (and effort) data is critical for determining the amount of fish that can be caught each year.
We are not saying the QMS is the cause of the problem. We are saying that the QMS doesn't solve all the problems, and introduces new ones. This is an opportunity for all stakeholders (government, industry, iwi, NGOs, scientists and universities) to devise a smarter way of managing our fisheries.
Instead, Niwa, the ministry and Seafood New Zealand have argued our study's methods were flawed. Fisheries science is complex and it's easy to misrepresent and muddy the waters. Now's a good time to settle those criticisms and steer the conversation towards workable solutions.
• Claim: "Niwa research shows discards are only 6.6 per cent of total catch."
During our data collection, we met Seafood New Zealand and they pointed us to Niwa discards estimates. We incorporated these estimates into our study. But it's very misleading to suggest they are representative of all fisheries and vessels. They're based on about a fifth of the fishing trips in only six of the 628 QMS fisheries between 1991 and 2013, and only include observed vessel