One billion tonnes. That's how much the global agricultural industry needs to cut its emissions per year by 2030 to achieve the goals set at COP21 in Paris, according to a new study.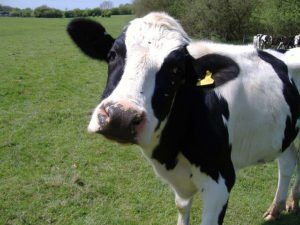 An international team of scientists – including a New Zealander – calculated the required emissions cuts based on the goal of keeping global temperature increases below 2°C above pre-industrial levels.
The analysis also revealed a major gap between the existing mitigation options for the agriculture sector and the reductions needed: current interventions would only deliver between 21-40% of mitigation required. New low emissions technologies are in the pipeline for agriculture, write the authors, but vastly more effort and urgency is necessary to make options operational.
Read a full media release on Scimex.org.
Dr Andy Reisinger, co-author of the study and Deputy Director of the New Zealand Agricultural Greenhouse Gas Research Centre (NZAGRC), says the study serves as both a benchmark and wakeup call.
"More than one hundred countries have indicated in their national climate change targets that they would like to reduce emissions from agriculture, but few have a clear plan for how to achieve this or how much they can achieve. We know that increasing the adoption of best practices for efficient and productive farm systems is a key element, but these alone are not enough."
The SMC collected the following expert commentary.
Dr Suzi Kerr, Senior Fellow, Motu Economic and Public Policy Research, comments:
"These results boost the growing consensus that improvements in production efficiency and comprehensive adoption of new technologies within existing agricultural sectors are not sufficient to meet global climate targets. We also need to change diet, reduce waste and shift toward low emissions agriculture – away from sheep, cows, deer and goats.
"Some will argue that reductions in methane do not need to happen as fast as these models suggest. Even if we do have longer to reduce methane emissions, however, achieving this kind of fundamental change without significant economic and social dislocation will take many years. Mobilising significant change now toward a long term vision of low emissions agriculture will make the transition easier.
"New Zealand already has high levels of GHG-efficiency in agriculture by global standards. That leaves us even less room to reduce in conventional ways – but also gives us the opportunity to show leadership in a new direction. Our scientists are leaders in the research effort to reduce emissions within the livestock sector.
"However, we also need to learn how to accelerate the rate of improvements within existing agricultural sectors and actively develop and trial alternative low emission products. This will contribute to a smooth transition for our agricultural sector, as well as developing knowledge that can help other countries. Ultimately the global goal is to produce high levels of nutrition with low emissions."